IMCista | 28.01.2008 18:24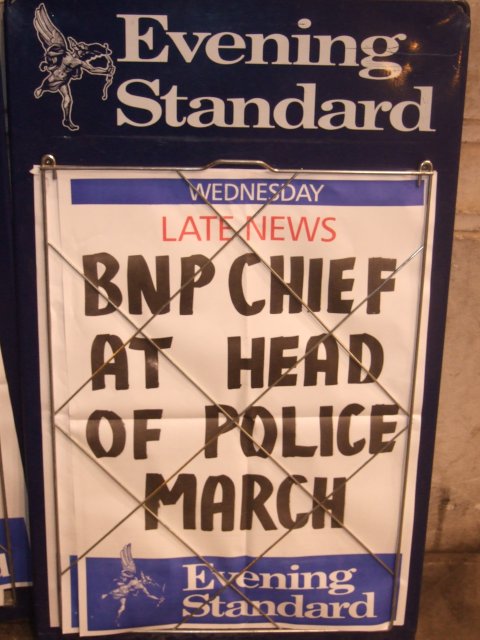 Evening Standard tells the truth for once!
IMCista

29.01.2008 00:19
Glad to see this article here, the simplicity is great, although it is lacking any criticism regarding the BNP (other than the fact that the police side with them)? I'm not going to further suggest a detailed analysis of police corruption and fasicsm (as I said said, the simplicity is good) but maybe a link to Stop the BNP, Unite Against Fascism and/or Antifa should be present?
for improvement

---
29.01.2008 16:13
as requested

---