UK May Day 2001 Newswire Archive
30-06-2006 21:43
Complete text of the High Court judgement on the legality of the Met's May Day 2001 Oxford Circus cordon - never freely available online before.
03-03-2006 23:15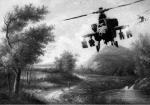 Meeting to discuss what to do for this year's Mayday. 7pm Wednesday 8th March at the Square social centre, London, Russell Square.
06-05-2001 10:56
14 arrests, 8 charged at Bham May Day demo
26-04-2001 08:06
Newsnight investigates three groups that police intelligence is concentrating on it says - Class War, S26 ands Wombles.
16-02-2001 12:32
Le Monde diplomatique writes about Depleted uranium (2 items) - Solid info needs reading.
12-01-2001 03:50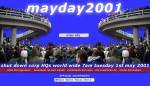 THE ALL NEW mayday2001.org - will connect you to the world wide festivals of M1.
19-11-2000 04:24
Open mini-Conference on December 16th, 10am-5.30pm to discuss what to do for next years Mayday in the London area as part of the local and global celebration against capitalism and the state.