UK WSF 2006 Newswire Archive
23-10-2006 22:31
Verint Systems, a wholly owned subsidiary of CMVT is the private company responsible for much of the security of the London Underground system. Since they are responsible for the safety of millions of travellers EVERY DAY isn't it about time SOMEBODY terminated their contract IMMEDIATELY!!! Ken ???
04-10-2006 19:16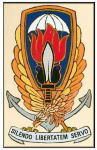 Webster Tarpley's revelations about 'Able Danger' the terrorist exercise team on 911 organised by US Special Forces, mean that we are beginning to identify the true planners, inside the US military, of the 911 attacks. Yet these facts are being deliberately kept from the European public by a Western media who apparently refuse to listen.
So how can those of us who understand that 'False Flag' 911 type attacks have been going on for many years' work to change that?
31-08-2006 03:04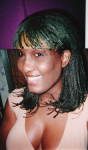 Commander Deng Akol of the Sudanese People Liberation Army has announced that the SPLA's highest ranking woman, Kola Boof, will edit and contribute to a new poetry collection that will raise money to help victims of Darfur.
28-08-2006 12:09
Free trade is like heavyweight champion Mike Tyson climbing in the boxing ring against a half-starved unemployed from northeast Brazil.. Without social justice, the republic is worthless..If global agriculture can feed twelve billion today without problem, the world order of globalized predatory capitalism seems like a cruel absurdity.
18-08-2006 16:45
Border Social Forum in Ciudad Juarez, Mexico
October 13-15 2006
12-07-2006 12:59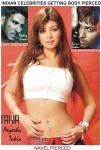 With trends of next generation body piercing
Plastic Cosmetic Surgeons-Doctors, skin - dermatologists in India had started procedures of Surgical Body Piercing like western countries to cater the upcoming needs of modern trends as per universal demands.
20-05-2006 18:08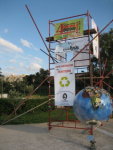 From 4th to 7th May in Athens the European Social Forum met for the 4th time. Around 20.000 activists came together to celebrate resistance, form stronger links and protest against neo-liberal policy all across the continent and beyond. Up to 100.000 joined the concluding demonstration. Police used tear gaz and arrested several activists in clashes near Greek governement buildings and the American and British embassies.
10-05-2006 09:19
Update on Colnbrook Hunger Strike - 10th May 2006
Many individuals continue the hunger strike despite racial and sexual abuse, torture, solitary confinement and beatings at the hands of Home Office/ SERCO officers at Colnbrook.
07-05-2006 15:25
This January a delegation from the London-based Venezuela Information centre went to the World Social Forum in Caracas, Venezuela. There were representatives from Student Unions, the Greater London Authority, the Green Party, Trade Unions, journalists and academics. The majority of the group came from the north of the UK.
27-03-2006 09:18
KILL EUROPEAN SUPREMACISM
1st APRIL 2006
==============
JUSTICE FOR PAUL COKER
JUSTICE FOR NUUR SAEED
JUSTICE FOR OURY JALLOH
========================