1st-3rd September
GATES OF NOVARTIS PAINTED (Mexico)
PHOTOS RELEASED FROM HEN LIBERATION (UK)
HUNTING TOWERS SAWED (Czech Republic)
HUNTING TOWERS SMASHED-UP (Sweden)
ACTIVISTS TARGET ESCADA EMPLOYEE (Italy)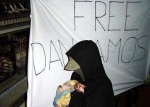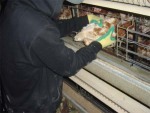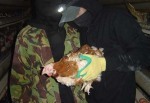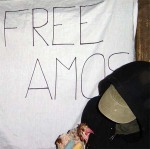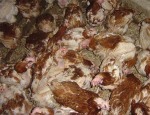 PHOTOS RELEASED FROM HEN LIBERATION (UK) - directaction.info/news_aug25_08.htm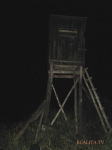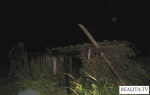 HUNTING TOWERS SAWED (Czech Republic)
GATES OF NOVARTIS PAINTED (Mexico)
anonymous communique (translation):
"August 25, 2008. Sabotage of Novartis in Mexico City (D.F.)
Novartis is the second most important customer of the damned h.l.s. laboratory, and we believe it is important to pressure Novartis directly so that they cut their relations with h.l.s. and so this laboratory will close its extermination camp forever.
Yesterday, the night of August 25, the f.l.a. decided to make a visit. We spilled plenty of blood-colored paint on the great white gates that surround this filthy company and we left a message: 'Novartis cut ties with hls.'
Neither the big cities, or the long distances stop us . . .
to abolish exploitation for all and by all possible means.
f.l.a."
>>
HUNTING TOWERS SAWED (Czech Republic)
received anonymously:
"On August 21st three big hunting towers in czech were sawed, smashed and signed with slogans
HUNTING = MURDER!, HUNT SAB - SAFE LIFES!
Animal 'Realita.tv' Activists CZ"
>>
HUNTING TOWERS SMASHED-UP (Sweden)
anonymous report:
"Over two days we visited the woods and fields of hunters. Together we smashed up 4 of the towers used by the hunters to shoot and murder animals. Now the animals can be free and no more gun shots can be heard here. We will be back until next time – DBF"
>>
ACTIVISTS TARGET ESCADA EMPLOYEE (Italy)
from finoallafine.info:
"Rome - August 21
The street where Silvia Correggia lives has been covered with posters
showing skinned animals killed for the fur industry and saying she is
responsible because of her position in the Escada company. The wall in
front of her house has been used to spraypaint 'Silvia Correggia killer!'"
>>
Austria: 9 Remaining Austrian AR Activists Freed!

http://www.indymedia.org.uk/en/2008/09/408017.html
(2nd)
Global reports

http://www.indymedia.org.uk/en/2008/08/407819.html
(August)