Peter Marshall | 02.06.2006 22:34 | Anti-militarism | Repression | London | World
Harrow councillor Thaya Idaikkadar today began a five day vigil without food and water in Parliament Square, supported by other members of the Tamil community in the UK. (photos)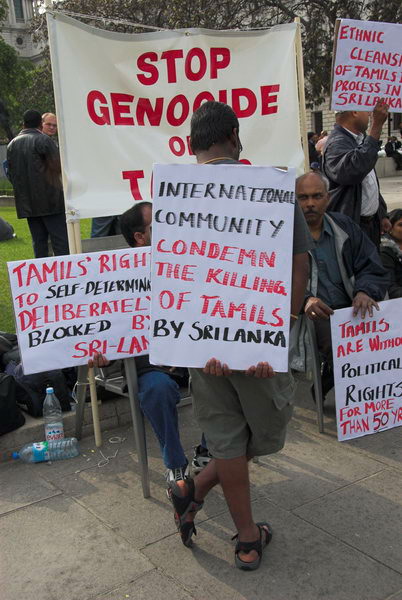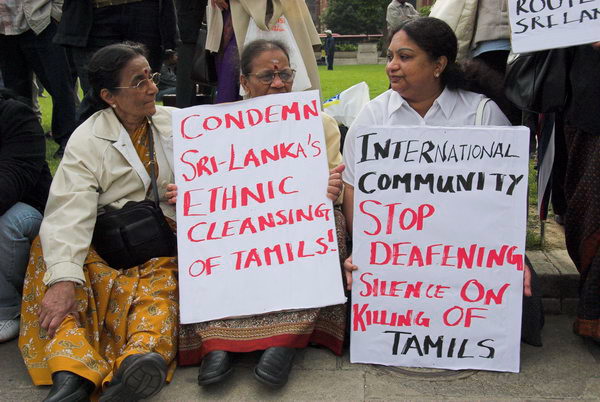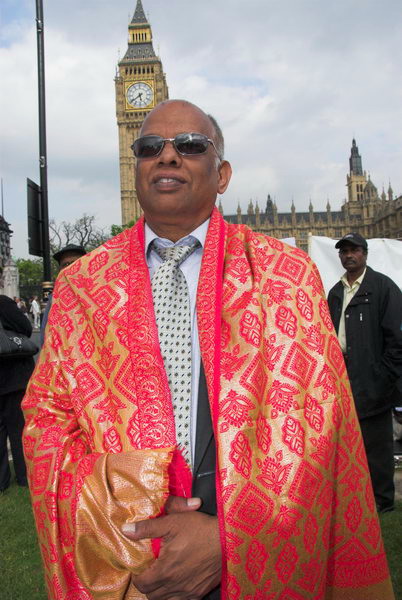 Thaya Idaikkadar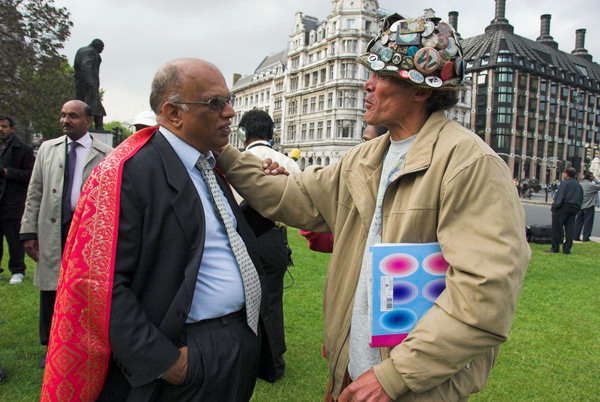 Brian Haw talks to Thaya Idaikkadar
Tamils are horrified by the continuing repression in Sri Lanka and demonstrated to draw attention to the increasing violence against the Tamil populaton and the imminent threat of civil war in that country.
Idaikkadar, a British Citizen of Sri Lankan origin, is a diabetic, and the fast could put his health in particular danger. A team of doctors will work in shifts through the vigil to supervise his condition.
Peter Marshall


e-mail: petermarshall@cix.co.uk


Homepage: http://mylondondiary.co.uk
02.06.2006 23:46

short film interview - video/mp4 3.8M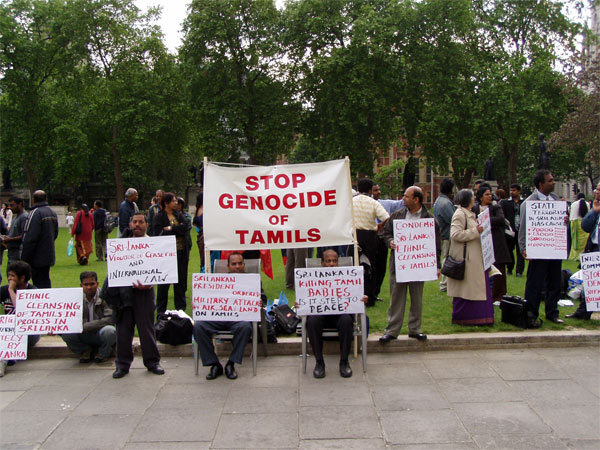 no restrictions on these placards
thaya idaikkadar began his hunger strike in parliament square today at noon. in this short video he explains his reasons for this protest.
thaya sought authorisation under the socpa legislation for this demo, and unlike brian haw, has been given no conditions on his demo at all.
TECHNICAL HELP - if you have trouble viewing this film - download VLC player (available free for mac, linux, or windows at www.videolan.org/vlc). use 'save as' to get the film file onto your computer and then open it in VLC player. VLC player will play a huge variety of media files without your need to worry about codecs and it's totally free and doesn't take over your computer like some other players do.
rikki


e-mail: rikkiindymedia@googlemail.com

---