Guido | 20.03.2006 11:30 | March 18 Anti War Protest | Anti-militarism | London
Sadly the IMC helicopter is still out of action so an accurate estimate of the numbers is tricky. The Police working as always to a government agenda said 15,000, the organisers said 100,000. The square (which holds 40,000) was full before the section of the march behind the samba band arrived. So I think its fair to say that 50-60,000 were in attendance.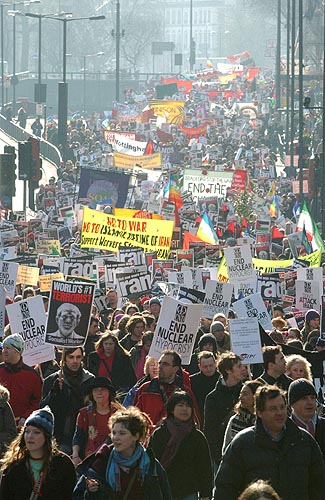 .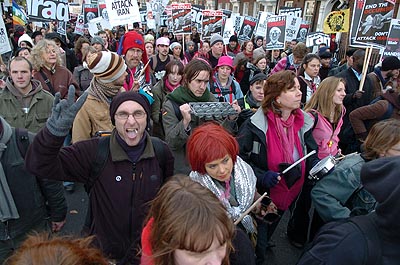 .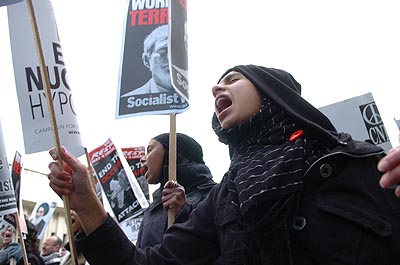 .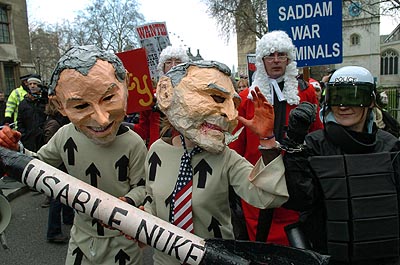 .

.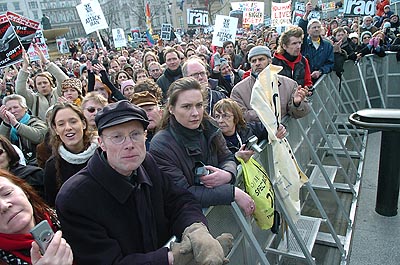 .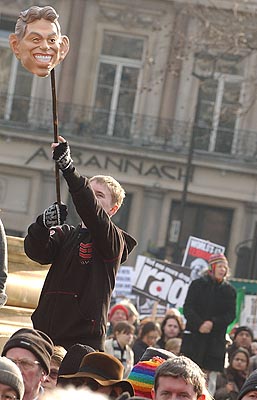 .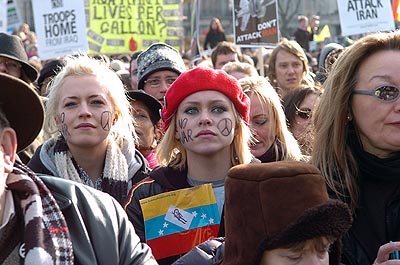 .

.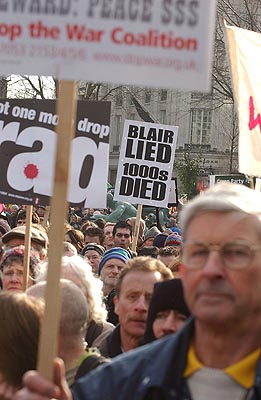 .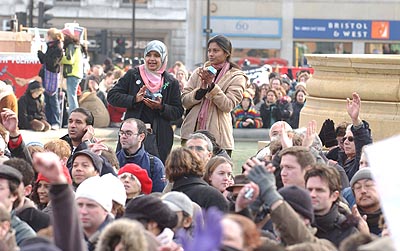 .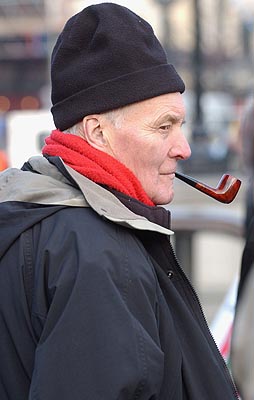 .
Anyway numbers are irrelevent. The fact that people are still giving up their weekend to take to the streets over this is the important thing. Iran will probably be attatcked before long and the bloodbath in Iraq continues to get worse.
People who think these marches are a waste of time (see posts below) are not being forced to attend them. For everyone else the national demos are an oppertunity to meet people who think like them and make their point. Not everyone is up up for confrontation but all people against the war have a right to protest. Long may they continue.
Guido


e-mail: guidoreports@riseup.net