UK Refugee Week 2006 Newswire Archive
23-06-2007 21:34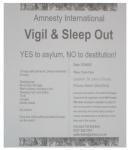 Some photos from the Amnesty International sleep out in Edinburgh for refugees. There is a link to more photos from the sleep out in Birmingham.
18-06-2007 11:38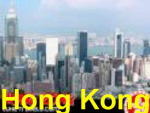 A one-state, a two-state solution? Now the talk is of a three state solution. Israel would never accept an independent Palestinian State.
11-06-2007 14:39
An open discussion about how refugees are supported in Brighton and Hove and how we could do more to integrate them into our community
25-05-2007 15:36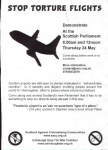 Here are some photos from the protest against rendition flights which took place outside the Scottish Parliament in Edinburgh on Thursday 24th may.
15-12-2006 22:55
Released under the Freedom of Information Act 2000
In October 2006 you asked how many families were in Immigration Detention in Dungavel, Tinsley House and Yarl's Wood? How many adults, how many children?
08-12-2006 16:58

Friday 1st December. Following revelations concerning the atrocities perpetuated in the Harmondsworth Removal Centre, and subsequent riots, Leeds No Borders gathered outside of the Waterside Reporting Centre to express solidarity with asylum seekers and raise awareness of Watersides status as the shame of Leeds.
17-10-2006 18:09
PRESS RELEASE/FOR IMMEDIATE RELEASE/17th October 2006
Full article | 1 addition | 4 comments
11-10-2006 10:15

An Nottingham Evening Post reporter joins the Immigration service to find illegal working at local car washes and writes a most despicable article (Evening Post, 10th October 2006, page 5), online at:
CRACKING DOWN ON THE CITY ILLEGAL WORKERS
30-09-2006 00:37
Ahlam Souidi speaks frankly about her time as an asylum seeker in Maryhill, Glasgow. Her family are at the moment threatened with deportation back to a country, Algeria, where they face grave danger.
01-07-2006 16:14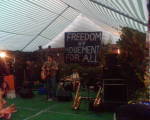 Birmingham NoBorders yesterday (30 June) held a benfit gig at the Spotted Dog pub in Digbeth, Birmingham.