Gulliver | 29.04.2015 08:19 | Workfare | Culture | Social Struggles | Workers' Movements
FC United of Manchester members vote means the club will not work with organnsiations or businesses that operate the government's Workfare scheme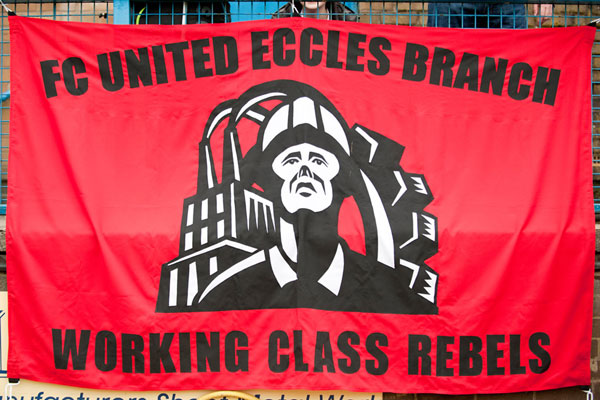 FC United of Manchester was founded by Manchester United fans ten years ago who had had enough of modern football. The Club was established as a community benefit organsiation and is owned by the fans on a one member, one vote basis.
At last Sunday's AGM members voted on ticket prices, season ticket prices (pay what you can afford), new shirt desgn etc.
Probably most significant was the vote not to work with comapnies or organisations that subscribe to the Workfare scheme as to do so would contravene FCUM's ethical principals. The issue came to the fore when it was discovered that a Christian charity with whom the club had been running clothing collections for the homelesss was using slave labour via workfare. That organisation will be asked to withdraw form workfare or its relationship with FCUM will cease.
FCUM will not work wuth any organisation that is part of the Workfare scheme.
This follows last years resolution to become the first football club to pay the living wage.
FCUM: helping to build a better world one goal at a time

http://www.fc-utd.co.uk/newsmain.php
Gulliver