naughty pixies | 09.10.2009 16:38 | Climate Chaos | Education | Free Spaces | Sheffield
Flyers ready for distribution - please contact -

thereismore2lifefolks@yahoo.co.uk
We need to get the message out to as many people as possible please help!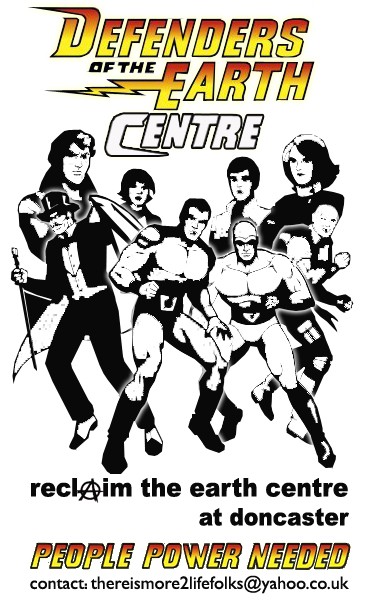 Defenders of the Earth Centre
The Earth Centre in Doncaster has been left to ruin for 5 years. We intend to take it back. This site now owned by the council was developed to be a sustainable living education centre and community farm. It is currently being used as a firing range by weapon enthusiasts Cerberus Airsoft. Its time to bring this valuable resource back to the people before it is sold off for development.
naughty pixies


e-mail: thereismore2lifefolks@yahoo.co.uk