Latuff | 18.08.2009 01:47 | Anti-militarism | Repression | Terror War | World
High resolution version for printing purposes here:

http://ia311014.us.archive.org/1/items/ObamaAfghanistanWarIsFundamental/ObamaAfghanistan.gif
SPREAD IT OUT!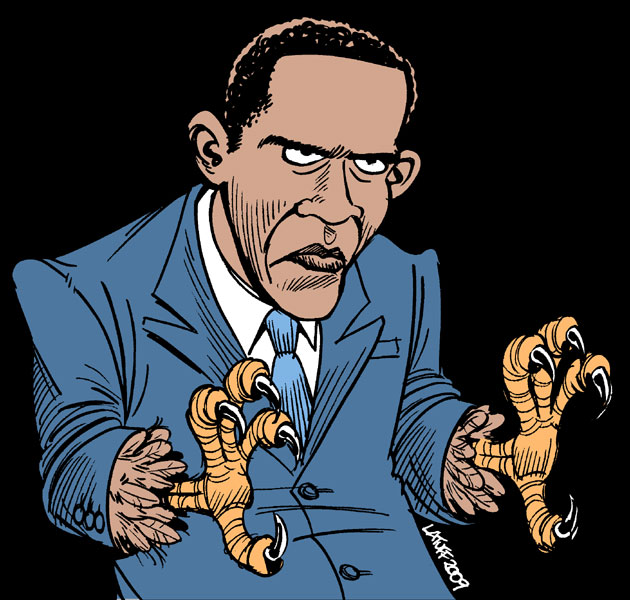 The real Obama...finally!!!
The war in Afghanistan is "fundamental to the defense of our people," President Obama said Monday, addressing the Veterans of Foreign Wars conference in Phoenix, Ariz. -- but the fight will not be easy.
"The insurgency in Afghanistan didnât just happen overnight. And we wonât defeat it overnight," the president said. "But we must never forget. This is not a war of choice. This is a war of necessity. Those who attacked America on 9-11 are plotting to do so again. If left unchecked, the Taliban insurgency will mean an even larger safe haven from which al Qaeda would plot to kill more Americans."
(Source: Stephanie Condon, CBS News)
Latuff


e-mail: carlos.latuff@gmail.com


Homepage: http://latuff2.deviantart.com/gallery