Petroski Zion | 23.04.2009 11:20 | Ecology | Free Spaces | Social Struggles | Birmingham
A day of permaculture workshops, followed by a BBQ and party. Then stay and help us resist the bailiffs.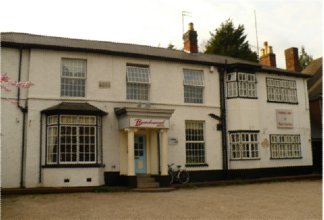 Beechwood Hotel/Squat
Permaculture Day at the Social Justice centre, 201 Bristol Road, B5 7UB.
The Social Justice centre at Bristol Road is hosting a permaculture day on Saturday 25th April.
The event is scheduled for 11am till late . There will also be a barbecue and music for your pleasure.
The Centre is a squatted former hotel and conservation area, which has been run down by the owner and former managers. The occupiers are keen to turn this situation around and restore the grounds to proper ecological management, and are working with local stakeholders to this end. In the meantime, practical steps taken include the planting of a vegetable plot.
The day on Saturday will involve volunteers from the neighbouring Metamorphosis at the Martineau Gardens. We will be sharing environmental conservation skills while doing practical work to restore the conservation area to proper environmental management to the best of our collective abilities on the day. We will be continuing to lay pathways too.
Calling all permaculture activists and eco-warriors: come along and share your skills and experience, and of course naturally please bring any tools or seeds you want to use for a naturally natural experience.
The Beechwood Hotel/Squat
201 Bristol Road
Edgbaston
Birmingham
B5 7UB
For more information call Lee 07874 180014
Petroski Zion


e-mail: justice.not.crisis@googlemail.com


Homepage: http://www.justicenotcrisis.com