Vivien Groan | 09.04.2009 17:53 | Anti-militarism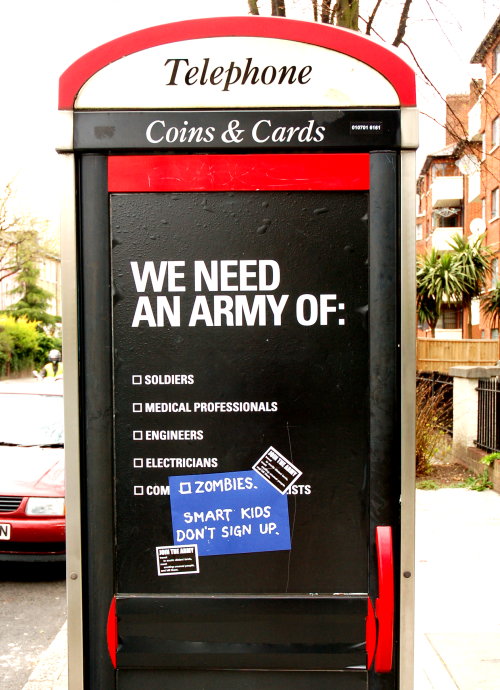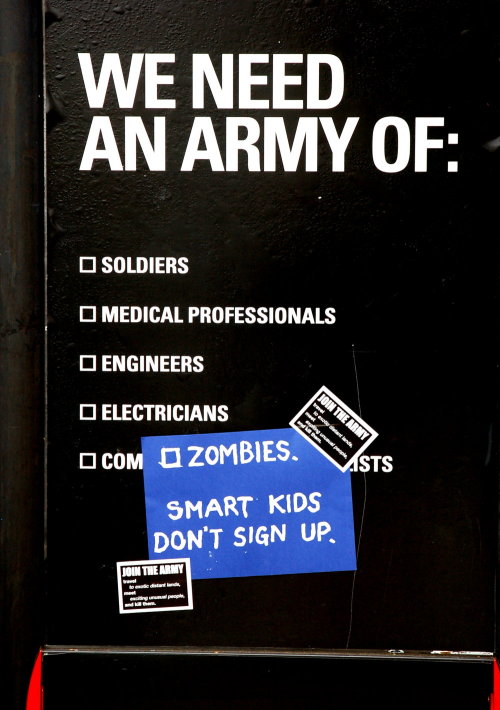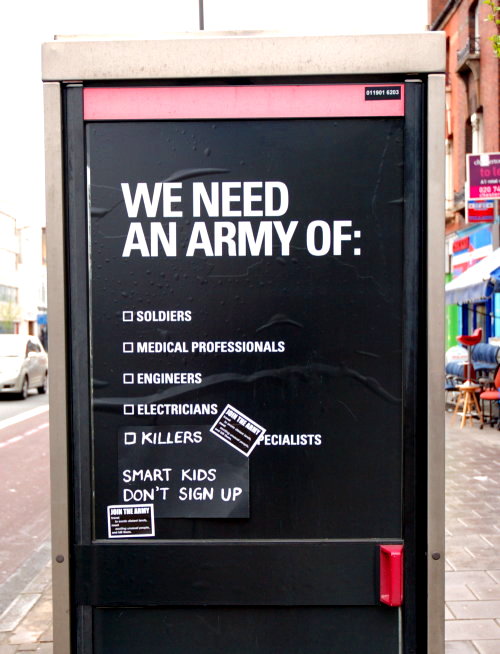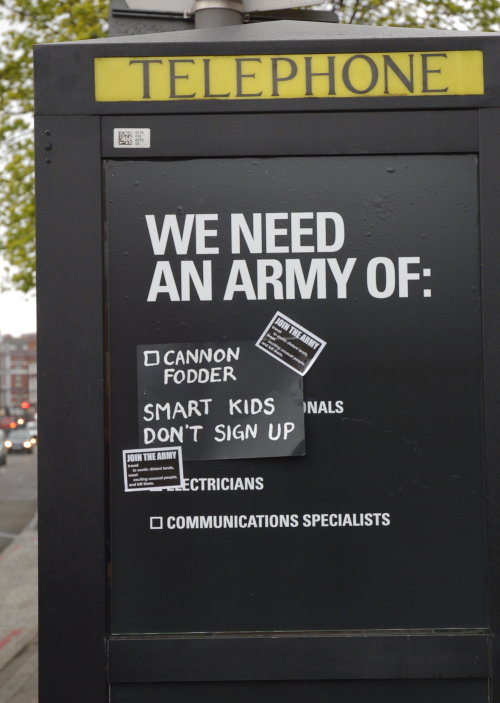 These posters are all over billboards, phone boxes and buses in London right now, maybe elsewhere too.
The Army continues to sign up young recruits with contracts which may bind them to the Army for years.
Under the Armed Forces Act 2006, 'disobedience to lawful commands' is an offence punishable by up to ten years imprisonment, while desertion 'intended to avoid a period of active service' may be punished by life imprisonment.
Army recruits don't have employment protection rights, nor do they have the right to join a trade union.
Every potential recruit needs to know about these things before they sign on the dotted line and they can't rely on the Ministry of Defence to explain the small print.
Advice is available from At Ease:

http://www.atease.org.uk/about.htm
Vivien Groan