SHAC | 31.01.2009 18:33 | SHAC | Animal Liberation | Repression | Social Struggles | World
As part of the Day of Action against Bayer, we protested in front of their building. Workers and neighbor companies were informed about what Bayer is related to if they are customers of HLS, a shameful crime against innocent animals in the name of profit. As usual, people were shocked to see those terrible pictures in the placards.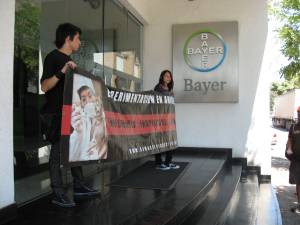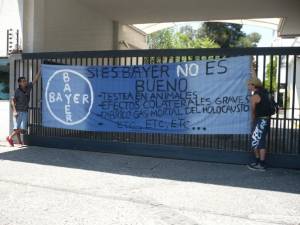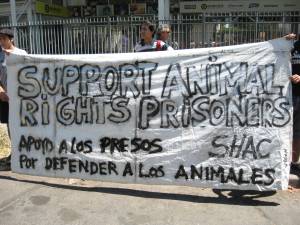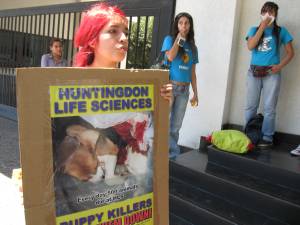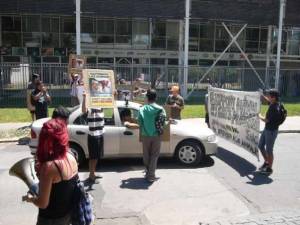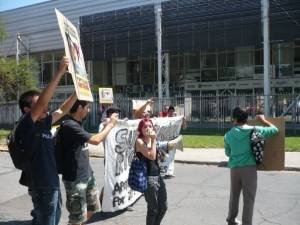 Some cars and trucks tried to get into Bayer but demonstrators did not allow them to do it at least easily, if you deal with HLS you have to expect protestors! When the demonstration was finishing a police car arrived, the cops talked to someone inside and got out just to tell us we could protest without problems, just without painting walls or standing on the street.
This demonstration was dedicated to the UK SHAC 7 prisoners, who are in jail just for fighting against crimes against life. This repression just encourages activists from places as far as Chile to take part in the SHAC campaign, we are all united in this great struggle and what happens to our animal rights prisoner friends wherever they are is our concern too.
Until HLS falls!
CDA

http://www.nomasviviseccion.cl
SHAC


e-mail: info@shac.net


Homepage: http://www.shac.net