nikon | 04.12.2008 16:30 | Climate Camp 2008 | Climate Chaos | Ecology | Energy Crisis | Birmingham
There are a few other reports on the indymedia newswire about this already so here are a few select photos not covered elsewhere....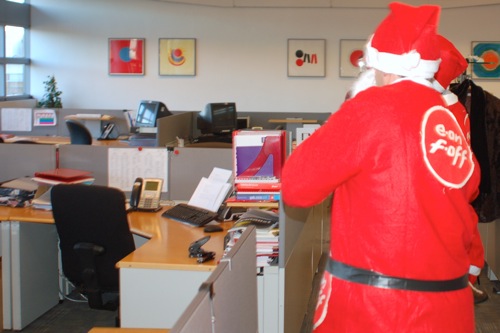 Santa seeks out naughty boys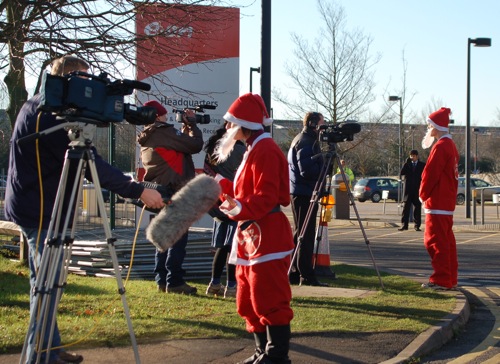 multiple media interviews with multiple santas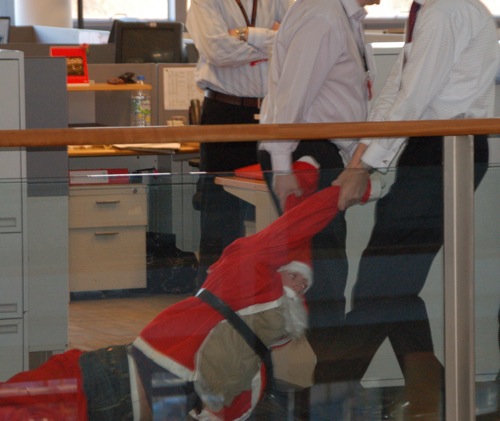 Suits drag santa in office bail out shocker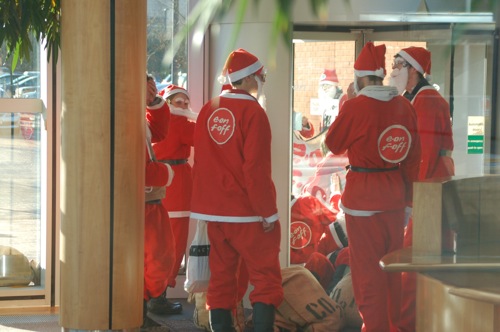 Santa union lobbying in E-on lobby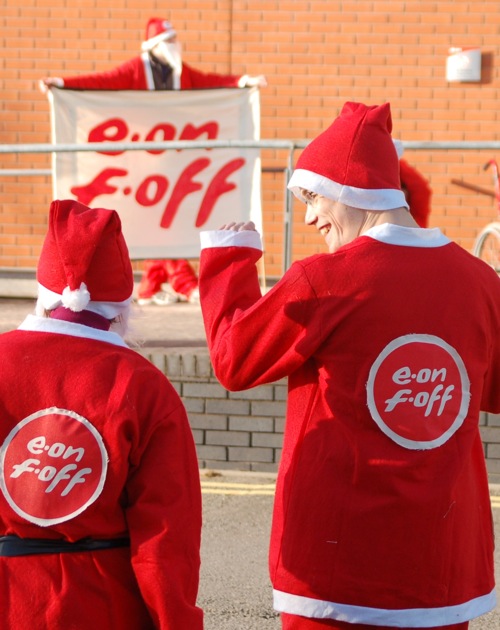 Happy santas send a clear message... E.on F.off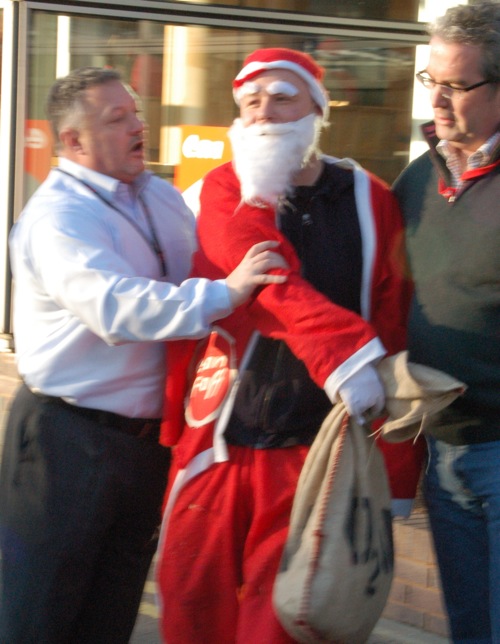 Security unlawful imprison santa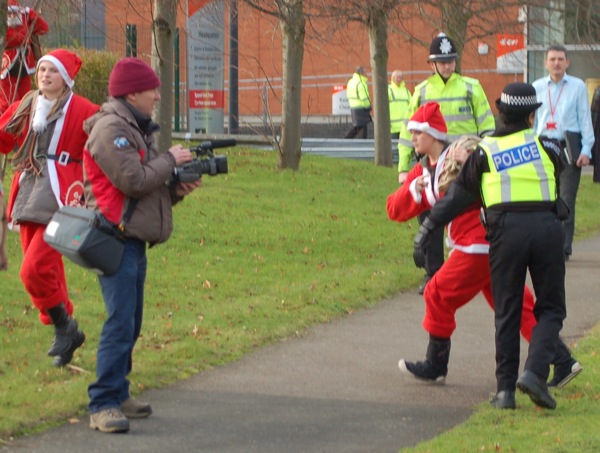 Time to go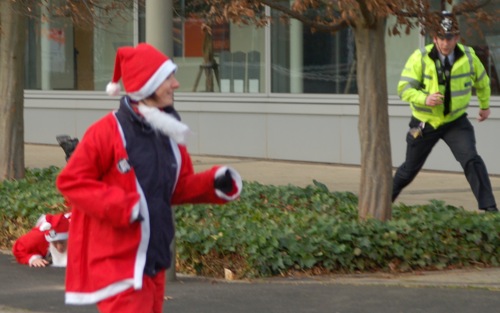 the chase is on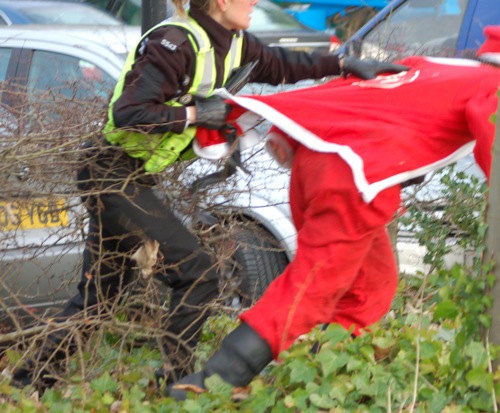 got yah!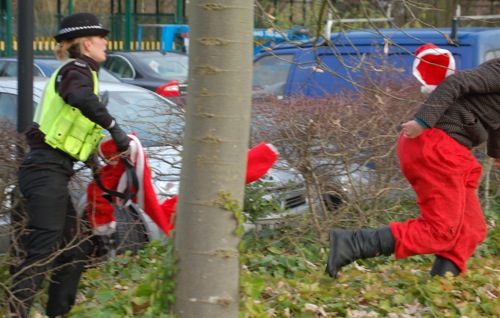 not this time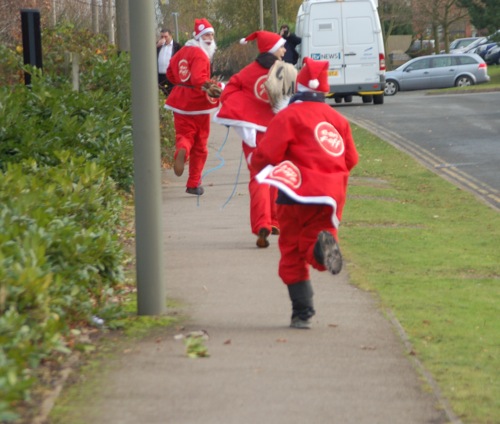 santas flee to drop in another day
Also check out the BBC website for the news piece they broadcast on the day and the BBC Radio 4 World At One in depth piece on the climate change bill featuring the office occupation and an interview with a climate camper.
TV -

http://news.bbc.co.uk/1/hi/england/7758267.stm
RADIO -

http://www.bbc.co.uk/iplayer/episode/b00fnpyy/World_at_One_01_12_2008/
Other media coverage of the day included ITN and local papers.
nikon

04.12.2008 22:32
[Coventry, UK] Energy company Eon had a pre-xmas surprise on Monday (1st Dec) when about twenty protesters dressed as Santa descended on their UK company headquarters in Coventry. The protesters invaded the building at 9am just as staff were settling in to begin work and as visitors arrived for meetings. Two of the protesters made it to the boardroom were a meeting was due to start. Others visited workers at their desks to deliver coal and a message about how the companies plans to build new coal fired power stations meant they were all considered 'naughty' in Santa's eyes.

Meanwhile, in the lobby other Santa's had blockaded the front doors with bags of coal and glued themselves to the doors causing all staff and visitors to be directed by security to enter the building through a fire exit were all had to show staff ID's or get somebody to vouch for them before being allowed in the building. These people had to walk past the main entrance where yet more santa's held banners saying E.on F.off and bellowing 'No No No No No' in mock 'Ho ho ho' santa style.

The santa running around the building were soon rounded up and asked to leave but those occupying the entrance and lobby remained in place until just before 1pm when they packed up voluntarily and headed off together. At this point the police (who had done little up till then) moved in to make arrests on the request of E.on head of security who pointed out who they wanted to be held. Most of the santas managed to evade the police but three were caught along with a photographer who had been covering the story all day.
update

---