No Borders North East | 27.11.2008 22:38 | Anti-racism | Migration | Social Struggles

Banner held across Northumberland Street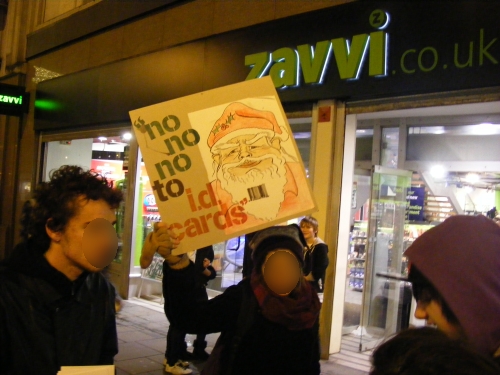 Santa is a migrant worker....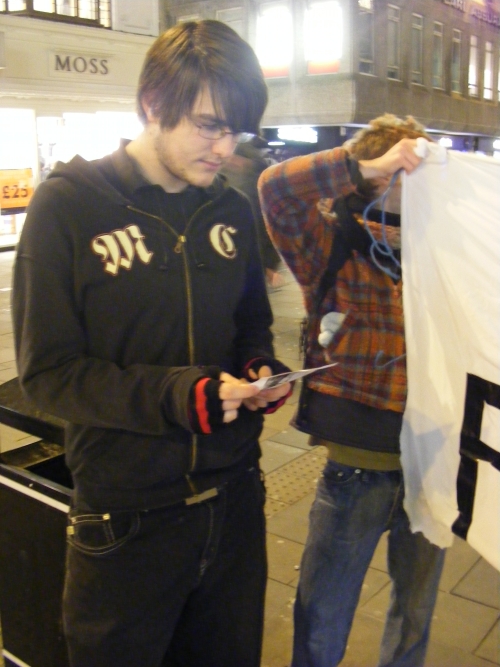 Leaflets handed out and read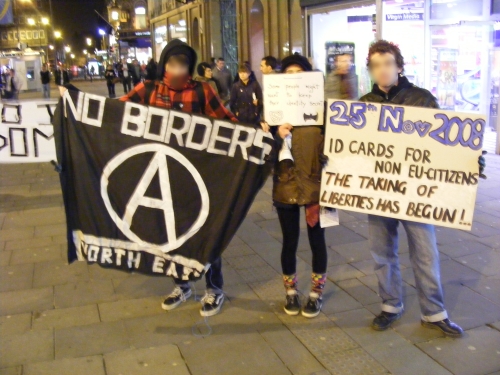 No Borders!
This evening approximately 13 activists from No Borders North East handed out 200 anti-ID card leaflets to shoppers in Central Newcastle. Banners and placards were also held, and a very positive response was given from the public.
Tuesday saw the introduction of Identity Cards for non-EU citizens. No Borders views this as yet another attempt to victimize an often voiceless group, and so has orchestrated a series of protests this week throughout the country.
No Borders North East


Homepage: http://www.noborders.org.uk