Tony Gosling | 20.05.2008 21:49 | Analysis | Terror War | World
If you haven't seen all Daniel Hopsicker's various 911 and related DVD's then do please have a look. His professional experience has taught him to travel to the scene of the myth creation to do primary research which blows that myth apart. For example in Venice, Florida where the 911 'hijackers' supposedly 'learned to fly' Daniel interviewed witnesses who pour scorn on the official version of events for his film 'Mohammed Atta and the Venice Flying Circus.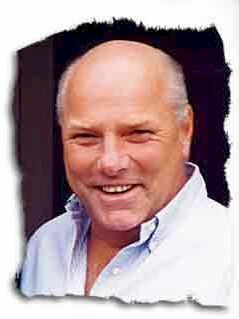 Daniel Hopsicker
Lots of new info here.

http://www.911blogger.com/node/15679
Drug Trafficking and Russian Mafia connections to 9/11.
Saturday, May 17, 2008 - Unappreciated, under appreciated or deliberately ignored by the corporate controlled mainstream media, investigative journalist Daniel Hopsicker gave a fascinating and compelling talk at the Keene High School auditorium as part of the New England 9/11 Truth Symposium in Keene, NH You could hear a pin drop. Hopsicker's books to date: "Welcome to Terrorland: Mohamed Atta & the 9-11 Cover-up in Florida", "Barry & 'the Boys': The CIA, the Mob and America's Secret History", "Bushfellas: When the Mob Went Republican, All Hell Broke Loose" - to be released 10/01/2008.
Beware - these mind blowing videos being watched all over the world right now - please try again and again and it'll eventually work.
Jeb Bush: "There is no constituency for the truth"

http://www.911blogger.com/node/15679
New England 9/11 Truth Symposium, Keene, NH, 5/17/08 - Parts 2 & 3, Daniel Hopsicker etc.
Part 1 Daniel Hopsicker

http://video.google.com/videoplay?docid=-513678522664580570
Part 2, Daniel Hopsicker:

http://video.google.com/videoplay?docid=-3089193736577617980
Part 3, Daniel Hopsicker:

http://video.google.com/videoplay?docid=-4092037229001509820
Tony Gosling


Homepage: http://www.madcowprod.com/