Alun Buffry, Legalise Cannabis Alliance (LCA) | 29.02.2008 15:58 | Repression | World
The British Government has rejected harm reduction proposals to allow local authorities the power to issue licenses for non-profit communal growing "Cannabis Social Clubs" (CSC's) for adults.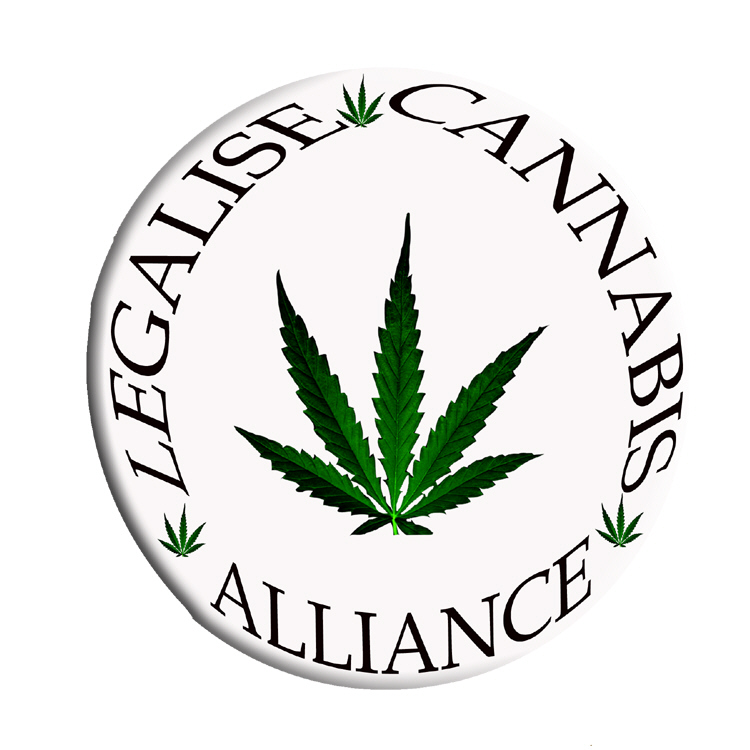 LCA Logo
UK Government Rejects Risk Management Proposals on Cannabis and Issues Threats
Cannabis campaigners are once again in uproar over the British Government's stubborn stance of sticking to the failed policy of punishment over care.
The Prime Minister's Office have responded to a petition on the Downing Street web site, calling for licensed "Cannabis Social Clubs" (CSC's)for small-scale non-profit home cultivation by small groups of adult cannabis users under license.
Alun Buffry, 58, a spokesman for the Legalise Cannabis Alliance who started the petition, said:
"The proposal was based on Spanish and Belgium working model of a self-supply cultivation of cannabis for adults, taking them away the world of crime and all the problems associated with it.
"It is a harm reduction measure - the clubs would be private member clubs for adults so keeping cannabis away from youngsters. They would be licensed and transparent to inspection for safety and health reasons, AND it would raise revenue.
"But clearly the Government has failed to look into the proposal. They just babble on about harm and risk, smoking and youngsters - all of which will be reduced through CSC's.
"The reply is very much the same as what various Government's have been saying for decades - that they prefer to punish than to care. People are seeing these petitions as a waste of time.
"And then the Prime Minister threatens that of course anyone setting up illegal Cannabis Social Clubs will be prosecuted - of course THAT would be at public expense and irrelevant to the usual absence of victims - and that they intend to make the punishment more severe. They want to try a bigger stick!"
Notes for Editors:
The Legalise Cannabis Alliance, established 1999, is a UK group of over 3000 supporting the removal of cannabis from the Misuse of Drugs Act.
PETITION DETAILS:
1

http://www.pm.gov.uk/output/Page14736.asp
You have signed an e-petition in support of providing local authorities with the legal power to allow them to license private member cannabis social clubs for adults. This is the Government's response.
The Government's message has always been that cannabis is a harmful and illegal drug that should not be taken. It has a number of acute and chronic health effects and prolonged use can induce dependence. Most cannabis is smoked and smoking, in any form, is dangerous. Even the occasional use of cannabis can pose significant dangers for people with mental health problems, such as schizophrenia, and particular efforts need to be made to encourage abstinence in such individuals.
The Government seeks to balance the rights of individuals on the one hand and the greater public health and welfare considerations on the other. In so doing it considers that it makes sense, on health grounds, for cannabis to remain a controlled drug whose unauthorised production (including cultivation), supply and possession are and will remain illegal.
There is therefore no prospect of the Government facilitating the supply of cannabis by enabling local authorities to license private member cannabis social clubs for adults to cultivate the plant for personal use.
Furthermore, anyone trying to establish a cannabis social club, cannabis café or similar establishment risks imprisonment or a heavy fine (or both) under the Misuse of Drugs Act 1971. Supply of cannabis is and will remain a criminal offence and those who supply it to others risk severe penalties. It is also an offence for managers of premises knowingly to allow the production, supply or smoking of cannabis on their premises. The classification of cannabis makes no difference to this position and the Government expects a swift and effective response from the police to any attempts to defy the law.
There is real public concern about the potential mental health effects of cannabis use and, in particular, the use and availability of increased strengths of the drug, commonly known as skunk. That is why the Government asked the independent Advisory Council on the Misuse of Drugs to review cannabis classification in July 2007.
The Government will consider carefully the findings of the Advisory Council when it submits its advice in April 2008. It will then make a decision about whether or not to bring a proposal to Parliament to reclassify the drug from Class C back to Class B under the Misuse of Drugs Act. This would toughen the penalties relating to cannabis possession, if approved.
2

http://petitions.pm.gov.uk/CannabisSocClubs/
This petition is now closed, as its deadline has passed.
We the undersigned petition the Prime Minister to allow local authorities the power to license legal private-member Cannabis Social Clubs for adults.
Submitted by Alun Buffry of Legalise Cannabis Alliance – Deadline to sign up by: 31 January 2008 – Signatures: 591
CANNABIS SOCIAL CLUBS: A HEALTHY OPTION
In most countries, adults can go to a shop or bar when they want to buy alcohol or consume, or they can brew their own.
There should be a system for production and distribution of cannabis that will cause less problems and lower policing costs. There should be a place where cannabis can be enjoyed in a responsible way, where it is away from minors, hard drugs, and where the consumers are safe.
CSC's are associations of citizens who want to cultivate a limited amount of cannabis to satisfy their personal needs legally.
Health and safety conditions of a CSC should be monitored during the entire process - from cultivation to consumption. This would stop the use of adulterants used in the illegal market all with their own risks.
Cultivation would take place in accordance with safety rules. This would reduce problems such as fire risk and theft of electricity.
Membership of the clubs would be limited to adults, so these clubs are a way to reduce the availability of cannabis to minors.
This proposal is a harm reduction measure.
3
Origin of Proposal at ENCOD

http://www.encod.org/info/-CANNABIS-SOCIAL-CLUBS-.html
4

AlunBuffry@lca-uk.org
5 There is an International petition of support at

http://petitionthem.com/default.asp?sect=detail&pet=3951
February 30 2008: No Embargo (LCA)
Legalise Cannabis Alliance
PO Box 2882
Stoke-on-Trent, ST4 9EE

http://www.lca-uk.org/

http://www.myspace.com/cannabis_people_uk/
lca @ lca-uk.org
Alun Buffry, Legalise Cannabis Alliance (LCA)


e-mail: alunbuffry@lca-uk.org


Homepage: http://www.lca-uk.org