IWW | 19.07.2007 14:37 | Social Struggles | Workers' Movements | Sheffield
IWW Sheffield group acted in solidarity with a picket of counter staff on strike at Castle House Postal Office in Sheffield.

Flyer - application/pdf 65K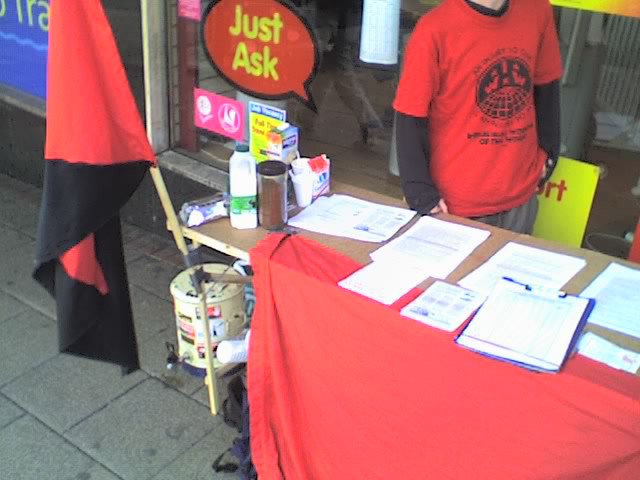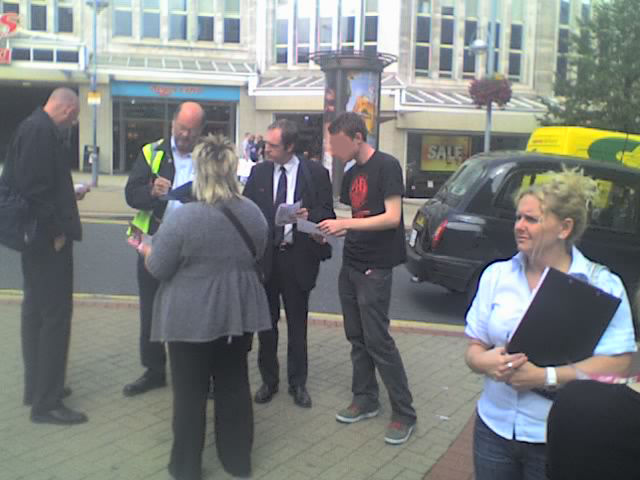 We also talked to some "First" Bus Drivers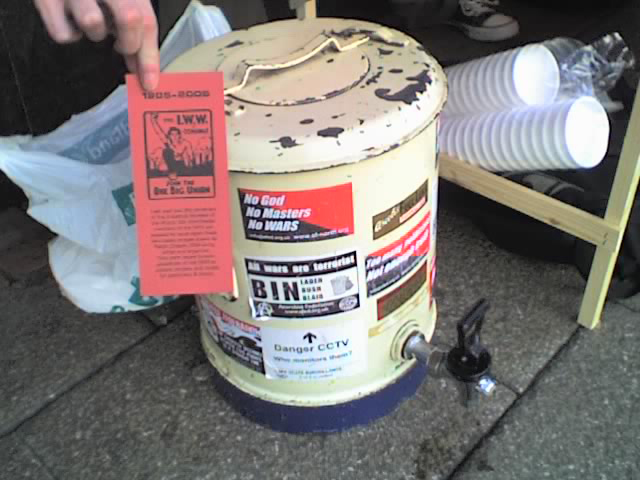 Tea and Coffee making facilities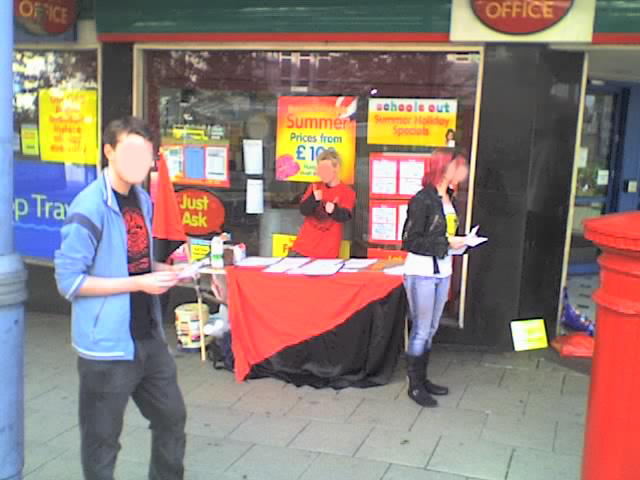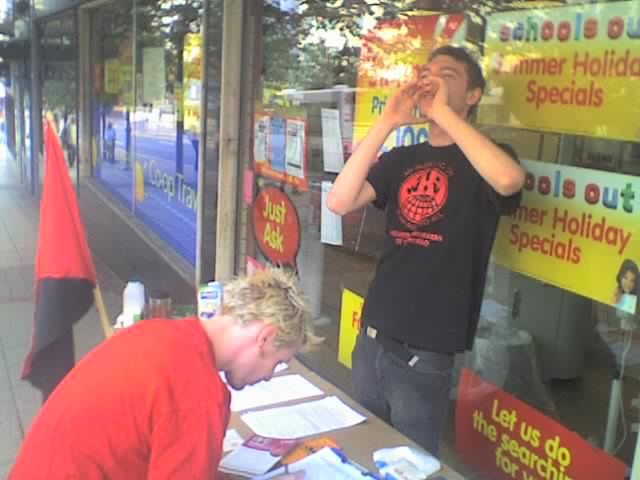 "ABOLSH THE WAGE SYSTEM!!"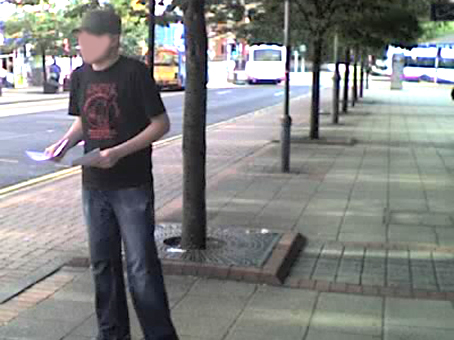 Local Wobblies showed support and solidarity for the militancy of CWU workers in Sheffield today. Literature on the IWW was offered to trade unionists (as well as some free tea and coffee) while members encouraged the public to support fellow workers in the strike no matter what their industry (see attached flyer). The IWW is a union for all workers, founded on the principle of "an injury to one, is an injury to all", we therefore believe it is important to support worker struggles and encourage further autonomous activity wherever possible.
We handed out all our leaflets and literature, had a great deal of interest from the general public over the union and its activities and also had a very engaging discussion/debate with a CWU picketer over the merits of autonomous versus hierarchical struggle (and the general character of revolution!).
One Big Union for the abolition of the wage system!
Solidarity,
IWW


e-mail: shefiww@googlemail.com


Homepage: http://www.iww.org.uk