Guido | 16.01.2007 13:28 | Anti-militarism | Anti-racism | Repression | London
Some late images of the action organised at the US Embassy in London by Amnesty international. Over 300 people took part.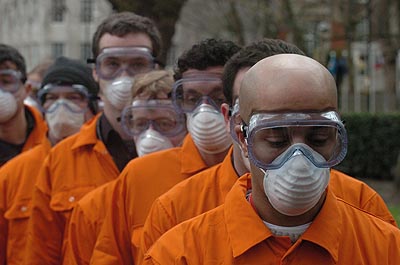 .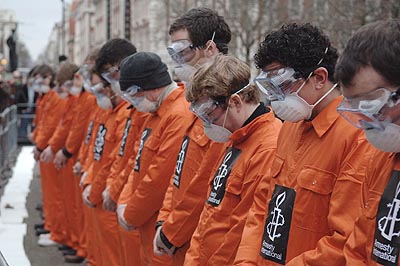 .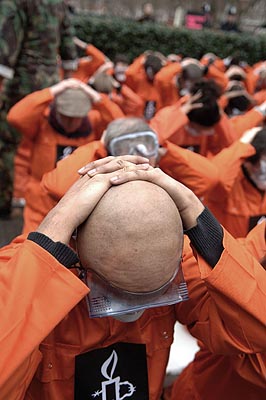 .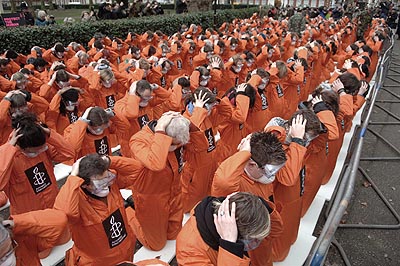 .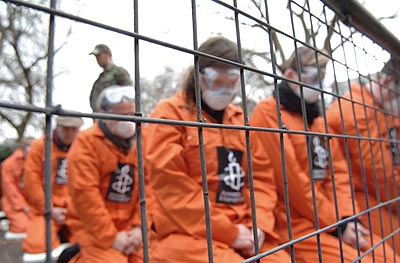 .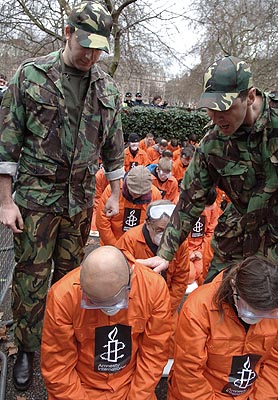 .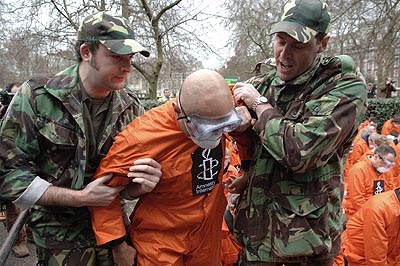 .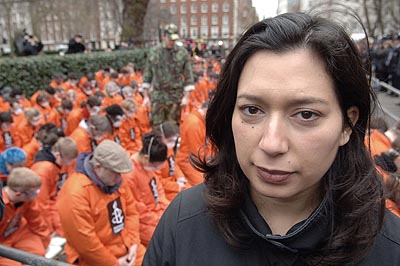 .
One onlooker at the action was Amina Deghayes whose brother Omar has been in Gitmo without trial for many years. He has lost the sight in one eye due to his treatment by those peace loving American guards. Details about his campaign and what you can do below.

http://www.save-omar.org.uk/
Guido


e-mail: guidoreports@riseup.net