Guido | 11.01.2007 17:57 | Anti-militarism | Anti-racism | Repression | London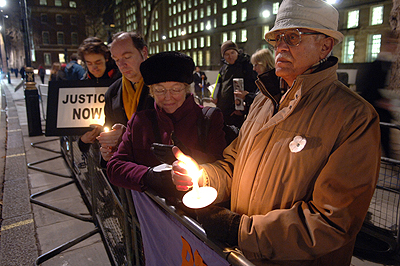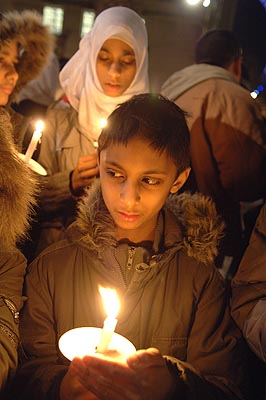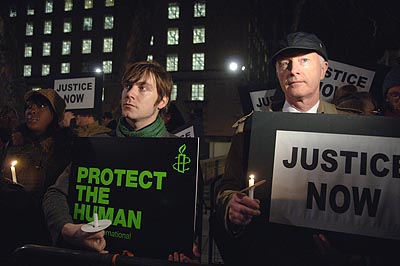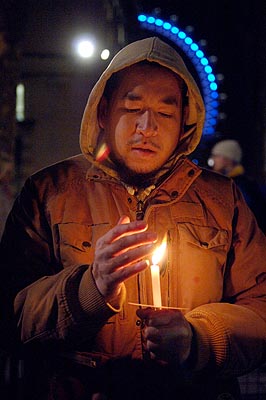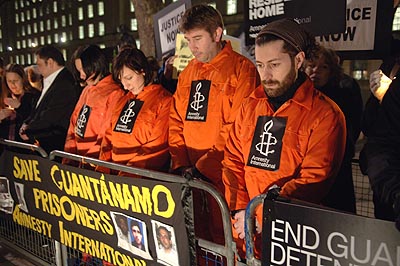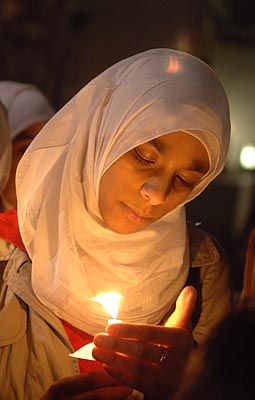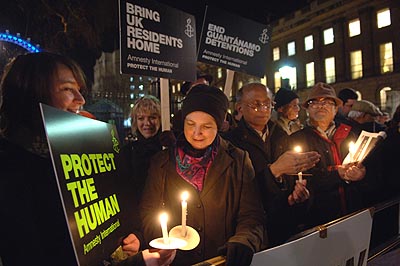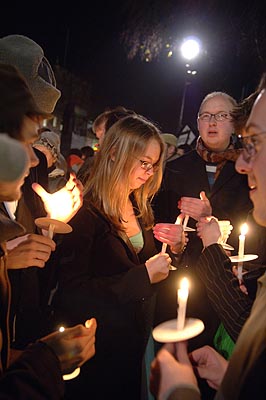 Guido


e-mail: guidoreports@riseup.net

11.01.2007 21:09
David Hicks's father says he is worried his son will commit suicide if he is not released from Guantanamo Bay soon.

Today marks the fifth anniversary of Mr Hicks's detention in the United States military camp as a scapegoat for the war on terror.

He still has not been charged.

His father, Terry Hicks, says the confinement is taking its toll.

He is afraid his son could die at Guantanamo.

"It's a problem that's always in the back of your mind," he said.

"They've had suicides in the Guantanamo Bay.

"Over the last 12 months his reactions as far as the mental side aren't very good, so we've just got to hope that he's strong enough."

'Sick of appeals'

Terry Hicks says he hopes his son's case will help unseat the Liberal Party at the next federal election.

However he says he does not believe an appeal to the Prime Minister today will do any good.

"I'm sick of making appeals to John Howard ... he doesn't do anything about it," he said.

"All I can say at this point in time with John Howard is I think David's been there long enough for whatever reason.

"He's done his time.

"I think it's time he came back here.

"If they want to put him through a court system so be it, but I think five years is long enough for anyone."
Parrot Press

---
11.01.2007 23:28
For details about Close Guantánamo actions worldwide, with pictures and video, as well as a viral and guidelines on what you can do to close the Guantánamo Bay detention centres, see:

http://www.amnesty.org/
Amnesty International

---