Read My Retina | 15.06.2006 02:42 | Ecology | Free Spaces
Ahh... look at the Great Crested Newt... Great Crested Cute more like! Couldn't you just eat them up? Well no, they are a protected species, found recently at sharp hill.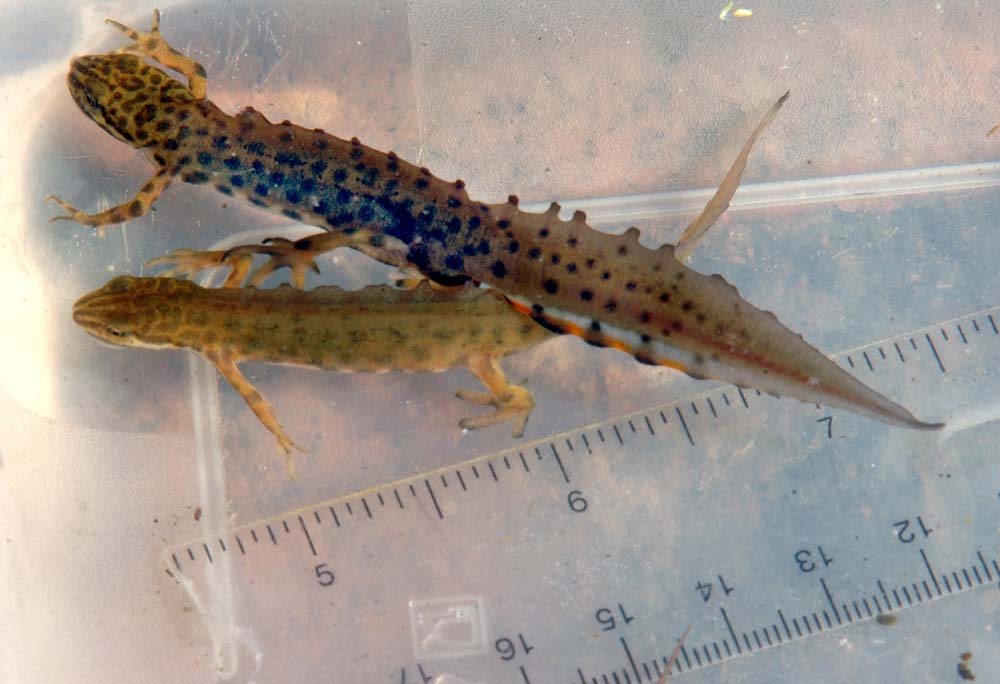 Send these everywhere!
Tomorrow, Thursday June the 15th, Sharphill will be voted on by councillors again. The follwing is an extract from a letter made up of lots of different letters and some spaces, written by the Rushcliffe Residents Association:
At present despite considerable sustained efforts by everyone wanting to save our Greenbelt the eventual
vote will be so close that it is impossible to predict. Your attendance along with as many other people as you can muster will almost certainly be the deciding factor as so many of the councillors are still committed to the
destruction of Sharphill despite the overwhelming level of public objection.
Quite simply the councillors need to be persuaded that voting to build on
Sharphill is the most effective vote loser they could devise.
In view of the immense interest in the outcome of the council meeting it has
had to be moved to The Arena complex on Rugby Road behind Asda and adjacent
to the David Lloyd centre and the Domestic refuse facility. The meeting
starts at 7.00 pm but you will need to be there earlier than this so I am
afraid some of the football action will need to be via your video recorder!
On the positive side, and certainly a concern for any councillors wishing to
be re- elected, is that the problem has most definitely moved from being an
Edwalton/ West Bridgford issue to being seen as a major problem throughout
Rushcliffe. Indeed 72% of the people who registered their concerns last
week on the website were from other areas of Rushcliffe. This significant
shift has come about in part because we have been able to absolutely prove
that every house they decide to build on Sharphill will be over and above
the Government's target.
Lastly you will be pleased to learn that this time we should see no
abstentions as all 3 parties have given categorical assurances that they
will not apply the Whip and it is inconceivable that by now councillors do
not have clear opinions so let us collectively ensure that the standing on
the fence of last time is not repeated.
It is down to us all now, so let
us make Thursday evening a time for the successful protection of Sharphill
and an end to Planning approvals granted because the land owner is prepared
to share his profit with the Council.
Read My Retina


Homepage: http://www.savesharphill.co.uk