Drunk Deriver | 13.06.2005 19:21 | Free Spaces | Globalisation | Social Struggles | London
Are you tough enough to fight it out! Are you a drunk deriver? Is psycho-geography a tool in the class struggle? Who will rule the London Psycho geographers crowd? Let the battle commence!!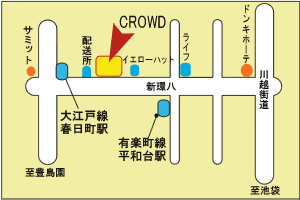 you are here but why?
Not much more to say or that would be giving it away. Who here is really adrift as oppposed to slummin it? Who will make the first move? Who is The Gaucho'migo, The Capo, The Daddy...take it seriously or forever wander the Harz regions of Germany with a map of Shoreditch. Somewhere in London 7.30pm
To receive your secret meeting point (there are several) and sealed instructions, pop by 56a or e-mail:

winterwind@hellokitty.com
Brought to you as part of the YOU ARE HERE BUT WHY? Free Festival of Mapping- all June at 56a Infoshop and beyond. Full programme at:

http://www.mdx.org.uk/mapfestival.html
Drunk Deriver


Homepage: http://www.mdx.org.uk/mapfest/whatsnew.html