Global Women's Strike Bolivarian Circle | 06.12.2004 12:52 | Venezuela
You are invited to meet Marisol León of the Asociación Artesanos de Tarmas (Tarmas' crafts people's association), the Fundación Comunicación Libre y Alternativa (foundation for free and alternative media) and the Unidad de Batalla Electoral (electoral battle units). She is in the network of users of Banmujer, the Women's Development Bank of the
Bolivarian Republic of Venezuela.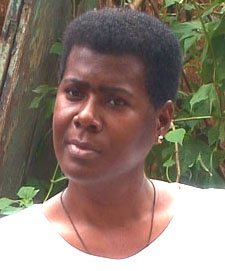 An exceptional opportunity to hear from a Black grassroots woman working in agriculture, crafts and community television to help build a caring economy in Caribbean Venezuela.
Venezuela is the 5th largest oil exporter but 80% of its population, mainly people of African and Indigenous descent, has lived in poverty. President Hugo Chávez was elected in 1998 to reclaim the oil revenue to tackle poverty. His programme was ratified by landslides in August's presidential referendum and October's regional elections. People are now working to deepen the revolution. Land is being redistributed to grow food, co-operatives, education and health 'missions' are steaming ahead, and community media are springing up everywhere.
And: Sara Williams of the Global Women's Strike Bolivarian Circle (Barcelona) on
President Hugo Chávez's recent visit to Spain.
Wednesday 8 December 2004 7.30 pm
Khalili Theatre, SOAS (School of Oriental & African Studies)
Russell Square, Thornhaugh Street, London WC1H 0XG
Tube: Russell Square, Euston & Euston Square
Wheelchair accessible
Supported by SOAS Latin American Society
For interviews and other information contact:
Global Women's Strike Bolivarian Circle @ Crossroads Women's Centre
230A Kentish Town Road, London NW5 2AB
Tel: 020-7482 2496 Fax: 020:7209 4761
Email:

womenstrike8m@server101.com
Web: www.globalwomenstrike.net
Global Women's Strike Bolivarian Circle


e-mail: womenstrike8m@server101.com


Homepage: http://www.globalwomenstrike.net