richarddirecttv | 02.11.2004 18:29 | Culture | Oxford
"All the News You Don't See on the News"
oxford indymedia presents the latest "RUFFCUTS" CD.
Sunday 7th November - 7.30pm - Asian Cultural Centre, Manzil Way, off Cowley Road.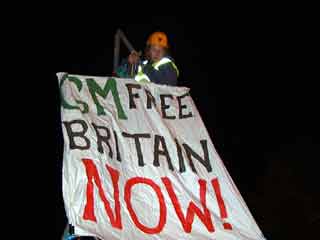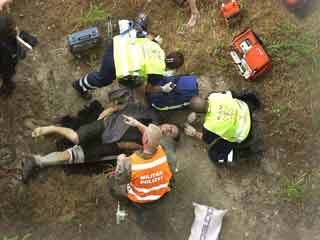 "Ruffcuts" is a radical form of D-I-Y activist media. Now in its 17th edition, "Ruffcuts" compiles the latest punchy activist films from around the world into distribution-friendly CDs.
The latest issue contains an incisive investigative report by local Oxford film maker Hamish Campbell, proving beyond doubt deliberate violence by the Swiss police against anti-G8 protesters at the Aubonne Bridge.
Also, "Cheeky Apocalypse", made for Oxford-based campaign Rising Tide by George Marshall and Richard Hering – cut-up and stamped-on TV footage examining the media's treatment of climate change. And the sizzling sounds of summer from the "Cheeky Girls"!
Plus the latest action reports from around Oxford – the Sainsburys GM protest, Campsfield Detention Centre, and much more.
THE RUFFCUTS PROJECT
"Ruffcuts" gathers up each month copy-left activist shorts, flogs them for a fiver, free-to-copy thereafter. Buy them, screen them, and copy them for family and friends. Come to the indymedia screening on Sunday, and learn how to get involved in radical video production / distribution, and how to make your own D-I-Y CDs.
richarddirecttv


Homepage: http://www.undercurrents.org