sept 11th | 12.09.2003 01:36 | DSEi 2003 | Anti-militarism | London
After holding their arms fair gala dinner on September 11th, the world's arms industry left the Lancaster Hotel under heavy police guard and with the streets around closed by several hundred police, some in riot gear. They were able to leave the area via Lancaster Gate Tube Station, which, closed to members of the public, was commandeered for arms dealer only transport.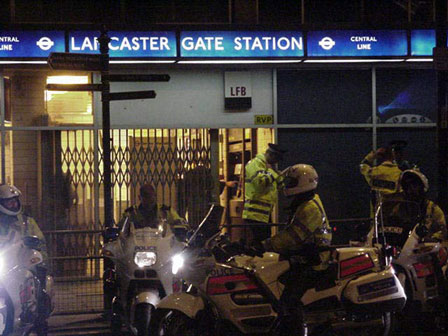 lancaster tube station closed to the public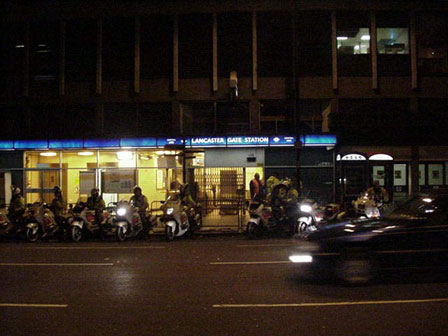 guarded by various police units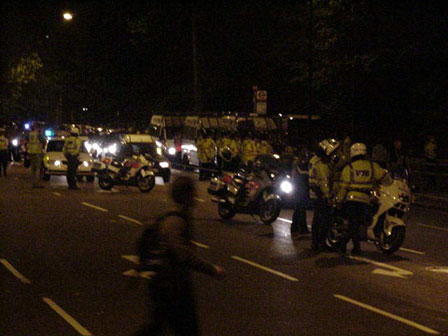 earlier police reinforced the tube area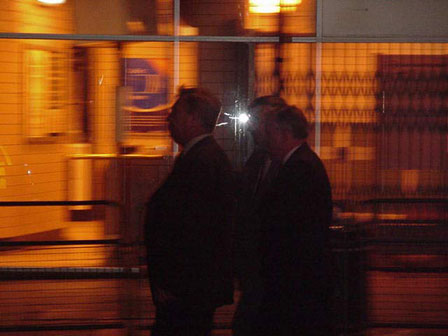 dsei dinner guests get their own tube station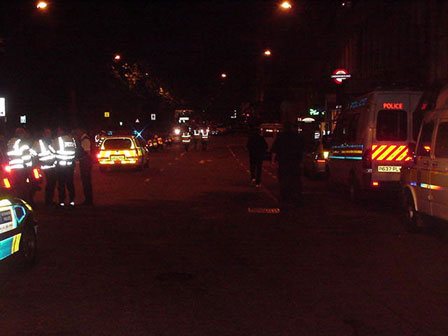 as the whole area is made "sterile"
Guests at the arms industry dinner arrived in taxis and chauffeur driven cars, with some arriving by tube or taxi. Many stayed the night having reserved rooms for the significant night of september 11th, while others were given exclusive access to Lancaster Gate tube station in a area fully flooded with hundreds of police.
sept 11th