imcuk | 02.01.2005 03:31 | G8 2005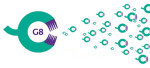 As 2005 begins, the UK has taken over the Presidency of the G8 in a flurry of media coverage about Aid, Trade, Debt and Climate Change, in advance of the G8 Summit scheduled for July 6th-8th 2005 in Scotland. Jan 1st was also the official launch of the celebrity backed Make Poverty History coalition campaign, which is part of a wider campaign - the Global Call to Action against Poverty (see also the UN listed initiatives around the Millennium Development Goals).
The UK Government has recently launched it's official G8 website complete with the much criticised 'thistle' logo and a special message from Prime Minister Tony Blair (see alternative message from the PM).
As the various mobilisations against the G8 Summit gear up for 2005 it's clear there's going to be a massive security operation in Scotland - so far estimates put the security cost alone at £150M. Hundreds of local residents will have to register with police for photographic ID cards in order to remain in their homes and to pass through checkpoints and roadblocks.
The Assembly of the Social Movements at the European Social Forum in London Oct 04 stated in their declaration: "We oppose the G8's self-assumed task of global government and neo-liberal policies, and therefore we pledge to mobilise massively on the occasion of the G8 summit in Scotland in July 2005".
Groups involved in both the Dissent! Network and the G8 Alternatives Network have pledged to disrupt the Summit as well as promoting practical alternatives in a series of awareness raising events, counter conferences and local community projects. Yet more mobilisations include anti-war activists, anti-nuclear campaigners and environmentalists who are planning on blockading Faslane nuclear submarine base on Monday 4th July as well as taking action to highlight climate change. Protests are planned in several cities, with Edinburgh expected to play host to some of the larger demonstrations with well over 100,000 people expected.
Other links: International Dissent!/Anti-G8 Meeting in Feb 2005 | Media War Against G8 Protestors Begins (secret anarchist training camps) | Alternative Versions of Band Aid 20 - Do they know it's christmas | Bono praises Brown - Clinton praises Blair - global poverty love in! | Anti-Capitalist Symbols 'Hijacked' for G8 2005 (J18 and Ya Basta!) |
See Also: IMC Scotland | Imcuk G8 Reports Section | Perth & Kinross Council G8 website | University of Toronto G8 Information Centre
Cont'd
UK prime minister Blair, together with Gordon Brown are pushing the public agenda in advance of the G8 saying they will focus on aid, trade and debt with special attention paid to Africa, as well as climate change. A massive governemnt PR operation is now underway, making the most of the support that's coming from celebrities like Bono and Bob Geldolf, who are heading the publicity campaign around the Make Poverty History Coalition - a large coalition of NGOs, churches, unions and other organisations.
The Make Poverty History coalition aims to encourage the Governemnt in its stance over poverty, but to also try to push it to go a little further and to try and hold it to account the previous promises it has made. The campaign will include lobbying of ministers, public showings of support such as the wearing of white arm bands, and a large demonstration the weekend before the G8 Summit.
On New Year's Eve the Make Poverty History coalition screened a film on the giant video screens in Trafalger square in London and also in Edinburgh immediatly after midnight and Auld Lang Syne. The video featured a montage of world leaders making promises about ending global poverty, contrasted with images of children scavaging at a rubbish dump in the Philippines - highlighting the fact that every day 30,000 children die from starvation and malnutrition which is preventable.
Tony Blair recently rejected the request from Italian Prime Minister Silvio Berlusconi to convene a special G8 ministers meeting about aid for the Tsunami disaster, however, the terrible disaster is giving added momentum to campaigns for 100% debt cancellation. In the UK the massive response from the general public donating money for emergency relief operations has seen the govenment raise the figure it is donating several times to match that given by the general public - which now totals over £60 Million.
Several meetings in the UK are planned before the G8 Summit, including a meeting of G8 Finance Ministers in London in February and another of G8 Justice and Home Affairs ministers in Sheffield in June.
Britain also takes over the six-monthly presidency of the European Union on July 1st 2005.
imcuk