disobedient_resistance | 24.03.2004 23:45 | Ecology | Indymedia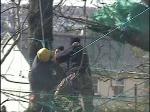 young girl being ruffed up n pulled out of the trees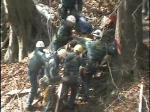 takes 5 scum to arrest the 16 yr old girl..."messing with the big boys now"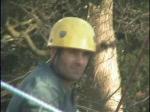 scum that pulled her ou. keep your eyes pealed in sheffield, giv him a slap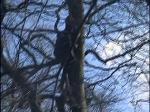 50ft up no harness no ropes.. "come get me you scab fuckers"
"If future road protests follow these peoples lead then well be screwed in the future. theyve been here six weeks and have dug them selves in so strongly and wont leave, usually it takes them months... years. yeah, if they carry on like this, swooping in and doing the job straight away no questions asked were in trouble!"
A bailiff was overheard saying...
disobedient_resistance