Liberationists | 13.11.2009 14:24 | SHAC | Animal Liberation | Ecology | Social Struggles | World
8th-11th November
LAMB AND GOAT RESCUED FROM SLAUGHTERHOUSE (New Zealand)
FIVE TRUCKS HEAVILY DAMAGED AT MEAT COMPANY (USA)
HUNTING CABIN VANDALIZED, BIRDS FREED FROM CAGES (Italy)
LEATHER COMPANY SABOTAGED (Chile)
FOUR DUCKS, TWO HENS RESCUED, IN MEMORY OF BARRY HORNE (Mexico)
HORSE CARRIAGE COMPANY TARGETED (USA)
HOAX BOMB DISRUPTS BUSINESS AT NOVARTIS (Mexico)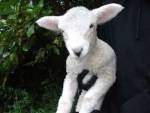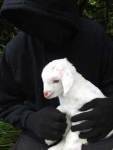 LAMB AND GOAT RESCUED FROM SLAUGHTERHOUSE (New Zealand)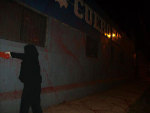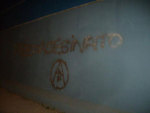 LEATHER COMPANY SABOTAGED (Chile)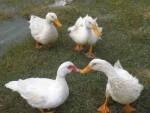 FOUR DUCKS, TWO HENS RESCUED, IN MEMORY OF BARRY HORNE (Mexico)
LAMB AND GOAT RESCUED FROM SLAUGHTERHOUSE (New Zealand)
received anonymously:
"This week we rescued a young lamb and goat from a paddock outside a South Auckland slaughterhouse. This action was taken so that they can live out their natural lives free from suffering.
Until all are free; we will not rest.
ALF"
>>
FIVE TRUCKS HEAVILY DAMAGED AT MEAT COMPANY (USA)
received anonymously:
"In the darkness of November 5th, 2009, animal defenders paid visit to River City Meat Company in Kansas City, MO. 5 trucks were covered in black spray paint. The wind shields, every part of the vehicle (body, tires, rims, and mirrors and glass) were blanketed in spray paint reading: 'LIBERATION NOW', 'THE ALF IS WATCHING YOU', 'MEAT IS MURDER', and 'STOP THE SLAUGHTER.' The logo, phone number, and address of the company on the trucks were blacked out in black paint. The locks of every truck were glued, and the remaining super glue was disposed of on the 5 truck's windshields. 5 tires were slashed and ruined. The building displayed a large spray painted eye ball, next to the letters 'ALF', symbolizing the companies newly acquired worst enemy, and how they will be forever watching. A large amount of sugar and flour was poured into two of the truck's gas tanks, ruining the engine. This will serve as an adequate welcome to the new company."
>>
HUNTING CABIN VANDALIZED, BIRDS FREED FROM CAGES (Italy)
reported by activists in Italy:
"Como (Italy) - On the night of Friday, November 6, the ALF damaged a hunting house in the forest, completely destroying everything inside it and painting, with spray-paint, every wall. We also gave freedom to the birds imprisoned in several cages and destroyed them. For the animals - Alf"
>>
LEATHER COMPANY SABOTAGED (Chile)
anonymous communique (translation):
"On the evening of Thursday, November 5 we arrived at the doors of the CueroBat company, located at 3811 Santa Rosa Avenue, in Santiago. This company tans leather, profiting from the deaths of thousands of animals.
In this place every month, around 360,000 cow skins are processed, skins that are destined to cover furniture, for making clothing and for industrial safety products, converting the lives of animals into simple objects of consumption, to be used at will by other beings.
A large moon guarded our backs, while with pieces of metal and glue we sealed all the access doors; there were four. Also, with a lot of red paint, symbolizing the blood that the leather industry spills, we stained their massive walls and CueroBat signs. Finally, we made it clear that this action was not an artistic expression, but sabotage against human domination of other species (speciesism); with spray-paint we wrote in large letters, 'LEATHER = MURDER,' along with an A in a circle with an F and an L in its center, symbol of the FLA.
The exploiters will always have excuses to justify murder, saying that it is only their job and a way to make money, that animals are for human consumption because God wanted it that way, that animals don't feel pain, that they comply with the law in following animal welfare regulations, etc ...
That's why neither with arguments nor with laws can we expect to end exploitation. The laws, for those who make them, are validation of the order of things and therefore the validation of an entire social system based on exploitation.
We know that with these actions we have not stopped the production of leather, but we do cause delay, displeasure and uncertainty in the murderers. We know that small acts of sabotage (when they are constant) can lead to closure of businesses and that's something nobody can deny. There are no excuses for inaction!
It is no coincidence that our action happened on November 5. This was our way of saluting our comrade Barry Horne who died 8 years ago while in prison for ALF actions in England. Barry, like many other comrades, realized that direct action was effective in the struggle for animal liberation, and it was with practice and conviction that he carried out actions, from breaking windows to rescuing animals and burning businesses involved in animal exploitation.
Barry, you live in those who fight!
We can not end without also saluting our comrade Mauricio Morales, who died on May 22, when the explosive device which was going to be placed in the gendarmerie school exploded prematurely. Our comrade also believed in animal liberation and demonstrated this in various communiques, as well as in the fact that he was vegan and in a video he once quoted the ALF slogan: if not you, who? If not now, when?
Down with all cages!
Human, animal and earth liberation now!
Frente de Liberación Animal"
>>
FOUR DUCKS, TWO HENS RESCUED, IN MEMORY OF BARRY HORNE (Mexico)
Translation of anonymous communique; click here for additional photos:

http://www.directaction4.info/Mexico_ducks_Nov09/index.html
"Once again, united in a cell of the Frente de Liberación Animal – Comando Verde Negro (FLA – CVN), we have taken to the streets to realize the dream of so many lukewarm veg(etari)ans who chant, shout, sing and whine for Animal Liberation at concerts, in front of a computer, looking at photographs of tortured and dying animals, at peaceful demonstrations, among other events and places far removed from the breeders, laboratories, the dog pounds, the 'pet' stores, the farms, etc. where the animals are truly hoping that you will shake your fear, your defeatist attitude and that you will decide once and for all to begin to realize your dream, your yearning, your desire for Animal Liberation.
Tonight, the 5th of November, a day to commemorate and remember, not the death but the life of a person of great worth in the fight against anthropcentrism-- Barry Horne-- we decided to strike against speciesism once again. We went in the night like shadows to a small breeding farm where ducks and hens were kept to market and sell their corpses as food for this civilized, egocentric society. The animals were found in overcrowded conditions, some on top of others inside and outside a concrete structure; the floor was full of shit. Their eyes fixed on our silhouettes.
We opened an entry in the fencing that we had previously opened, but the imbicile owners of the farm had tried to close with ties. After we entered the place, determined despite our trembling hands, we managed to rescue four ducks and two small hens.
We hurredly left the farm and crossed a few streets, when we saw the sirens of the bastard police light up the night, heading towards us. We quickly hid ourselves in a temporary stall that was on the road; the protectors of the dominant order were behind us. We kept quiet, hoping that the animals would not make any noise; they didn't. The repressive police left and we continued on our way. We went through many streets following the route marked out hours before the action, but on the avenue another damned patrol car was following us (fucking cocksuckers!). We ran through the streets, the police behind us. We managed to get free with a quick analysis of the neighborhood; we fell and slipped and had some injuries after the chase, but the animals were safe. They did not capture us and return the animals to that hell; we would do the impossible for that not to happen.
After a hectic night, we proceeded to release the animals into a natural environment, admiring the true Animal Liberation before us which was more than words.
This action is also dedicated to the person who was arrested in Guadalajara last month; other cells have also expressed solidarity with Ramses Villareal, arrested on charges of terrorism but who kept silent and was released. Now we, the FLA - CVN make this dedication, hoping that this comrade has been well and has strength to move forward after his arrest.
Now there are no valid excuses in this struggle. The destruction of the established order by means of attacks that directly damage the property and economic interests of the abusers are now essential in this life that many of us have chosen to take on.
For animal, human and earth liberation... We prefer to fight and to risk defeat (though they will never stop us), rather than to do nothing and live with defeat...
FLA - CVN (Mexico State)"
>>
HORSE CARRIAGE COMPANY TARGETED (USA)
anonymous report:
"In the darkness of Nov. 5th, 2009, animal defenders paid visit to Surrey's Horse Carriage company. This company forces horses to pull carriages weighing hundreds of pounds through noisy, dangerous city streets in the Plaza of Kansas City. The tires of the truck and the horse trailer were slashed. Bricks and bottles were thrown, breaking 4 windows. 'THE ALF IS WATCHING' was spray painted on the side of the building. Now they know.
4538 Troost Ave
Kansas City, MO 64110-1710
(816) 531-2673"
>>
HOAX BOMB DISRUPTS BUSINESS AT NOVARTIS (Mexico)
anonymous report (translation):
"November 4,
A bomb inside a suitcase was left outside the gates of the Novartis pharmaceutical company, in an area where no camera could catch us. We evaded their security systems once again, demonstrating that the government in Mexico City that spends so much on security systems (from companies like Seguritech and Telmex) and their officials are useless and that they will never be able to stop the chaos and the destruction of the established order. Whenever the opportunity arises we will attack; it may be from behind, in front of your noses or from afar.
A message was also left inside the suitcase, which said: 'Novartis cut your ties with HLS!' and 'FLA'.
This bomb posed no threat to the physical safety of any person since it was a hoax. After leaving our gift various patrol cars and police investigation teams arrived at the scene, unleashing chaos in the streets around this animal-torturing pharmaceutical company. The press hid it but they know what happened and the image of a 'suspicious' object will be what they remember until a real bomb is placed next time. We made it once and we will not hesitate to return to blow up their properties. They are in our sights now.
With this action we want to remember the actions of the combatant Barry Horne. His life was based in the fight against animal exploitation; now we, the FLA of Mexico, continue this struggle.
They will never stop us.
ALF Mexico"
>>
Related articles
Global

http://www.indymedia.org.uk/en/2009/11/441464.html
(9th)

http://www.indymedia.org.uk/en/2009/11/441083.html
(2nd)
Mexico: Alleged ELF Anarchist Arrested

http://www.indymedia.org.uk/en/2009/11/441285.html
(5th)
New Animal Liberation Prisoner (Europe)

http://www.indymedia.org.uk/en/2009/11/441284.html
(5th)
More information

http://www.animalliberationfront.com
Liberationists


Homepage: http://DirectAction.info