Netcu Watch | 06.05.2009 00:26 | Smash EDO | Anti-militarism | Free Spaces | Repression | South Coast
A bunch of photos and a video of the Smash EDO mayday protest in Brighton.
Sorry but the pics aren't in any particular order..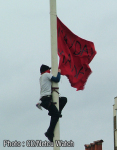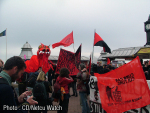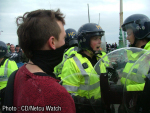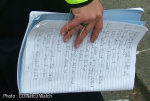 Police notes... a rather embarrasing bollocking followed after we snapped these.

Coppers using shield as a weapon.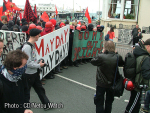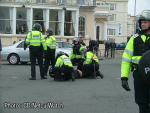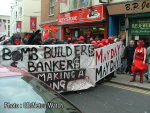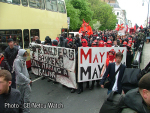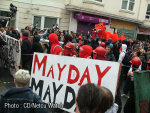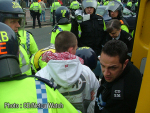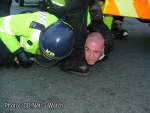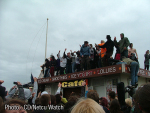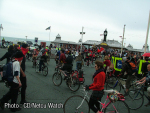 Some of the pics uploaded more on the flickr page.

http://www.flickr.com/photos/netcuwatch/
Also a youtube video of the police protecting McDonalds during the march here.

http://www.youtube.com/watch?v=cklB6xDyOKI
You can also follow us on Twitter now...

http://twitter.com/netcuwatch
Netcu Watch


e-mail: warn at riseup dot net


Homepage: http://netcu.wordpress.com