Guido | 11.08.2008 14:20 | Climate Camp 2008 | Climate Chaos | Ecology | Free Spaces | London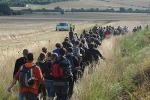 The Green bloc leaves the camp.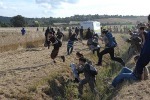 Months of training pay off for the Climate Camp long jump team.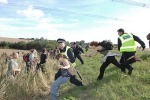 The Police join the open air games.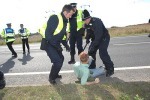 Referee confers with linesman over possible illegal tackle.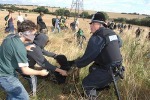 A poor performance by the Police tug of war team.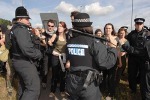 Half the green team get confined to the changing room.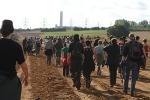 While the others head for the finals.
Guido


e-mail: guidoreports@riseup.net