snapper | 07.08.2008 15:28 | Climate Camp 2008 | Climate Chaos | Ecology | Free Spaces | London | South Coast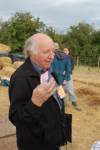 Scargil shows his Stop and Search form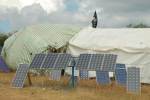 Home made solar tracking array
snapper

07.08.2008 15:45
That's Norman Baker MP not Chris Davies...
Sim1

---
07.08.2008 20:57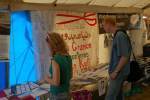 more (c) ben
This photos have been released under Noncommercial, Share Alike Creative Commons License. The images can only be copied, distributed and displayed for noncommercial purposes, and only under a license identical to the license that governs this work. More info:

http://creativecommons.org/licenses/by-nc-sa/2.0/uk/
snapper ben

---
07.08.2008 21:07
upload upload upload....
This photos have been released under Noncommercial, Share Alike Creative Commons License. The images can only be copied, distributed and displayed for noncommercial purposes, and only under a license identical to the license that governs this work. More info:

http://creativecommons.org/licenses/by-nc-sa/2.0/uk/
snap happy ben

---