Guido | 17.06.2008 19:42 | Anti-militarism | Terror War | London
So the world's most hated man comes to London, and the authorities decide that the best way to keep the situation calm is to ban people from freely moving in their own city. All this at the behest of a mass murderer. Really smart….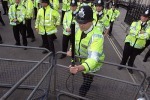 No Luke...........I am your father.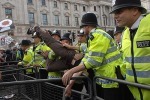 Suicide hippy goes cop surfin.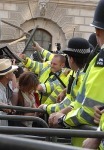 The MET try to impress Mr Bush with their method of pacifing unarmed protesters.
Guido


e-mail: guidoreports@riseup.net

18.06.2008 15:59
redletter


Homepage: http://www.youtube.com/watch?v=sSSwrPT-ewE
---