Anonym | 15.03.2008 23:20 | Birmingham
About 100 people today gathered in Birmingham city centre to protest against the "illegal and unethical activities" of the so-called Church of Scientology (CoS), which is described by many to be more of a "cult" or a "commercial enterprise" than a church (€o$). The protest was organised by Anonymous, a loose group of web users opposed to Scientology, who had organised a global day of action against the 'church' worldwide on 10 February 2008.
Armed with lots of leaflets and placards, most protesters wore V for Vendetta masks or simply covered their faces with scarves, as the 'church' is known for reprisals and relentless harassment of its critics.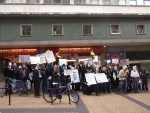 protesters outside the CoS on Ethel St, off New Street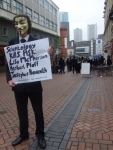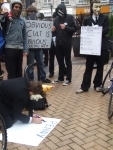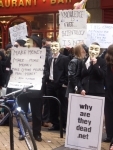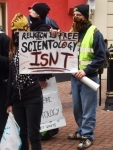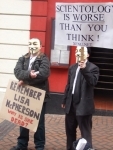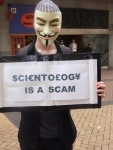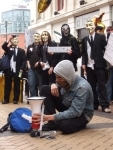 playing some songs through a mega phone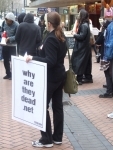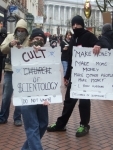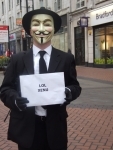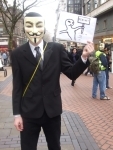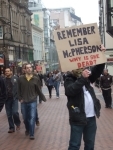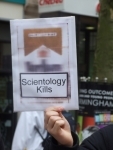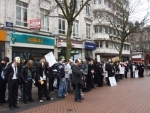 a minute's silence for the church's victims, with heads down and masks off

upset employees and clients of the church
Anonym