circus | 07.06.2007 15:37 | G8 Germany 2007 | Free Spaces | Globalisation | World
These pics are from the east gate blockade which this lunchtime had been in place over 24hrs with people occupying the road through the night. This afternoon the blockade was still intent on remaining in place for as long as possible and hundreds of people were heading towards it to reinforce the position.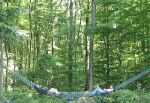 part of perimiter fencing employed for greater good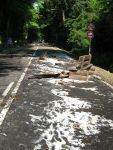 foam from when road fires were extinguished in night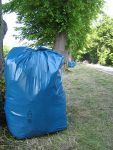 rubbish and recycling bagged up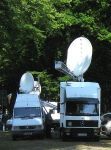 blockade as media circus - everyone's here...
circus