Mary Nazzal-Batayneh | 22.07.2006 20:11 | Lebanon War 2006 | Anti-militarism | Repression | London
Around 10,000 people of conscience marched through central London today in fierce opposition to Israel's mass slaughter of the Lebanese and Palestinian people and the British government's complicity.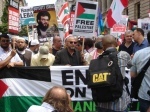 Demonstrators assemble in the centre of London's government district.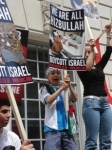 Children's voices were heard throughout the day.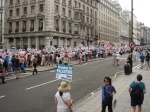 An endless stream of demonstrators.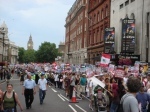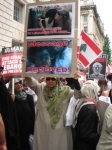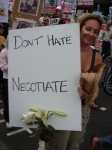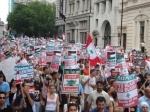 Demonstrators were united in their condemnation of Israeli aggression.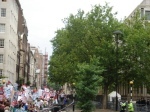 Amidst tight security demonstrators expressed their anger at the US Embassy.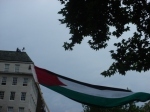 Security protecting the US Embassy were on high alert
Mary Nazzal-Batayneh

22.07.2006 20:53

http://moonbatmedia.com/against_israel_220706/
Jonathan

---