tom | 24.04.2006 12:44 | Repression | Social Struggles
Pictures from the online Kathmandu Times, April 20th.
Large demos. Police shooting into crowds. Injured and dead protesters.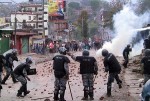 Police and protesters clash at Kalanki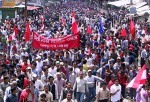 Pro-democracy rally at kalanki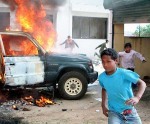 Protesters torch a government vehicle in Patan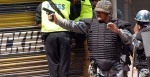 A policeman shoots at pro-democracy protesters at Kalanki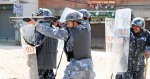 Police fire bullets at the pro-democracy demonstrators at Satdobado.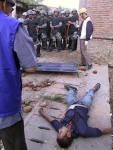 A dead body of a protester killed by the policemen during pro-democracy demonstr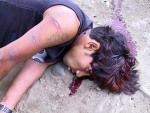 Another dead body of pro-democracy movement's victim at Kalanki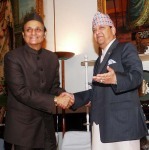 King Gyanendra meets with the visiting Indian PM Manmohan Singh's special envoy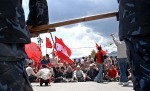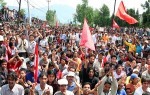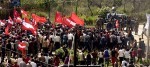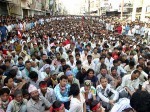 These pictures are from the kathmandu times online edition. The address is www.kantipuronline.com.
They have been the main pro-democracy media group.
Some of their journalists are in jail and they are finding it hard to function because they are not given press passes. The government only gives passes to pro-government journalists.
tom


e-mail: t_daly@hotmail.com