Justice | 28.10.2005 18:28 | Anti-militarism | Anti-racism | Repression | London | World
Please join the family campaigns from 1pm until around 3pm, Trafalgar Square to Downing Street. We want legal justice for the families of all of the people, more than a thousand who died at the hands of the police. The police must be accountable when they commit crimes. We are opposing a shoot-to-kill policy which Parliament never approved, and Blair is trying to justify execution by the British government of innocent people like Jean Charles de Menezes. We want you to join us in remembering those who have died, and to oppose this Blairite policy.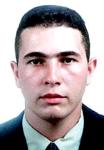 Jean Charles de Menezes: his life was taken aged 27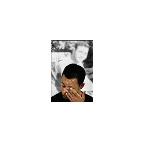 Jean's cousin Alessandro: tearful
Annual remembrance procession vigil and protest: UFFC, Jean Charles de Menezes, Azelle, Sarah, Mikey, Paul, Harry, Roger, Daniel, Ibrahima, Joy and many others
Saturday 29th Oct 2005
1pm - approx 3pm
Various speakers: including families who grieve for those who have died at the hands of the British police
Phone Contact 07770 432 439
The United Families and Friends Campaign will be holding this year's Annual Remembrance Procession, that brings together relatives and friends of those who have died in police custody, in prison and in secure psychiatric care.
Those who were murdered by the police this year 2005 include Jean Charles de Menezes, Azelle Rodney and Paul Coker. Their families, friends and supporters will join the procession.
We also remember over a thousand people who have died through excessive use of force in the last 3 decades in police custody, in prison and in secure psychiatric care. No policeman has ever been prosecuted for these people's deaths.
We will assemble at 1pm at Trafalgar Square (nearest tube: Charing Cross) for a silent march down Whitehall and a noisy protest outside of Downing Street.
Everyone who wants to show their support for families who have lost loved ones is welcome - please wear black. No placards please but bring along trade union / community organisation banners.
For further information e-mail

info@uffc.org
or ring 07770432 439
Please join us on Saturday
For more information on how these people died, Please Read

http://www4.indymedia.org.uk/en/2005/10/325163.html
Their families are asking for:
* The killings to end, for no other family to suffer.
* For those responsible for their deaths to be prosecuted, face the legal system, and for their killers to be punished.
* For justice for the person they have lost and for themselves.
Jean Charles de MENEZES FAMILY CAMPAIGN (Justice4Jean)

http://www.justice4jean.com

justice4jean@hotmail.co.uk
Familes united against injustices and murders committed by British police forces.
Many families are seeking justice
PLEASE JOIN THE PROCESSION TO SHOW YOUR SUPPORT
Copyright October 2005, this may only be reproduced in full.
Justice


Homepage: http://www.uffc.moonfruit.com