we need community | 21.10.2003 21:30 | Free Spaces | Repression | Social Struggles | London
Defend St Agnes Place - 15 homes up for eviction this friday!
(kennington, south london)
Details at

http://www.stagnesplace.org
Plus check out streaming radio.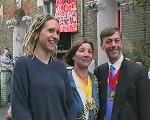 Lady Mayoress of Lambeth at street party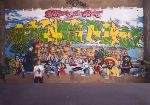 community art - safe in the arms...
we need community