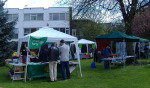 political / environmental stalls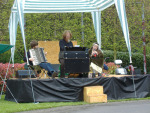 more traditional folk musicians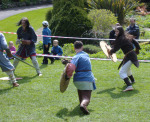 look out the vikings have arrived!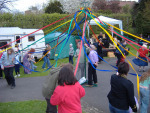 whats that you've got in a tangle?
The Leicester may fayre was a well attended free celebration of Beltane with a few modern mayday associations added to keep it up to date.
There was maypole dancing, live music powered by bicycle generators, face painting, a bouncy castle, healing tents, political/environmental groups viking re-enactment and much much more.