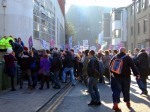 An attempt by activists to rush a side entrance of the Union building.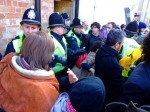 ...Which was quickly blocked by police.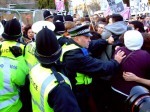 A tussle at the back of the building between police and activists.

Being manhandled by police, but luckily he managed to wriggle free!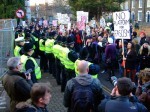 Stand off between police and activists.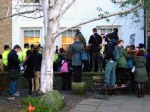 The front passage of the Union building was blockaded for several hours.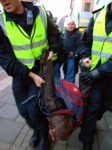 Arrest #1, allegedly for throwing an egg.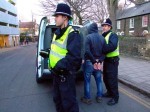 Arrest #2, it was unclear why though.

Some decoy vehicles arrived around 6:30pm and stopped on Round Church Street.