Sunday July 1st. Anti-GM campaigns take protest direct to test site in Girton near Cambridge. One protester is arrested scaling the fence erected to protect the GM potato crop and another is arrested later on for alleged criminal damage.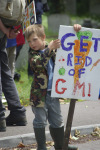 who says the young arn't interested in politics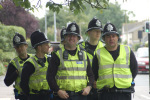 keystone cops pose for team photo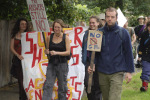 moving off - numbers low but at least it's stopped raining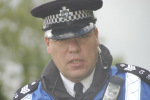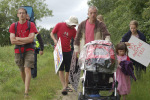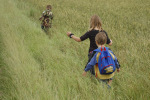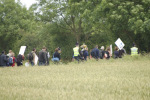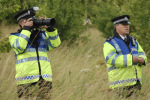 And the Police Nature Photographer of the year award goes to....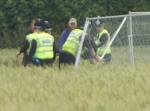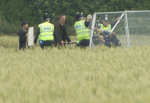 "Doesn't know his own strength that one"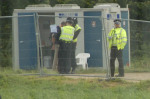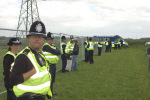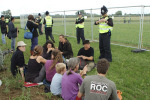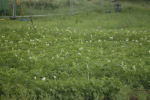 experimental gene modified potatoes already flowering and spreading GM pollen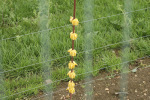 Little electric fence to deter rabbits, nothing more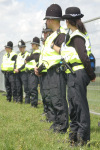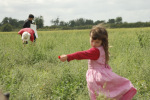 little house on the prairy moment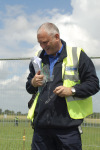 Chubb security man reads court injunction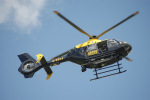 Essex cops show off their expensive toy to cambridgeshire plod